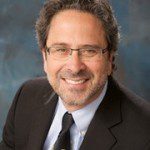 With his lead over incumbent Assembly member Betsy Butler now at 1,705 votes, Richard Bloom has decided its safe to step down as Santa Monica's mayor.
Today (Dec. 2) he posted this message on his Facebook page:
"I just tendered my resignation as Santa Monica Mayor and Councilmember effective 11:59 a.m. on Monday. I'll be sworn in as Assemblymember at noon on Monday and couldn't bear leaving my post a minute sooner. My service to the people of Santa Monica, on the Coastal Commission, Santa Monica Bay Restoration Commission, Santa Monica Conservancy and Westside Cities Council of Governments has been a labor of love and has enriched my life more than I ever imagined. Thank you to the people of Santa Monica for giving me the opportunity to serve in these important roles and thank you to the people of the 50th Assembly District for entrusting me with the awesome responsibilities that I will now undertake."
Bloom has told supporters he will be sworn in by state Supreme Court Chief Justice Tani G. Cantil-Sakauye on Monday in Sacramento.
There's no word as yet of a concession by Butler, although the Los Angeles Times has quoted her campaign manager, Parke Skelton, as saying "It's over."
Bloom's advantage has swung from 218 votes the day after polls closed on Nov. 6 to a low of 79 votes on Nov. 21. Since then his edge has grown as the Los Angeles County Registrar tallied mail-in and provisional ballots, keeping political junkies on edge. While both candidates are Democrats, Butler had the support of the Los Angeles County Democratic Party and the state Democratic Party. She also had a substantial fund-raising advantage over Bloom. With a strong reputation as an advocate for LGBT rights, she beat Bloom in West Hollywood. She may have been hurt by a report by CNN's Anderson Cooper that called out Butler for her failure to support a bill that would have made it easier for school districts to remove employees who are sexual predators. A video of that report went viral during the final days of the campaign. Her opponents attributed her stance to her strong support from the state teachers unions, which opposed the bill.
The 50th Assembly District, which Bloom apparently now will represent, includes West Hollywood as well as Santa Monica, Malibu, Brentwood, Bel Air, Beverly Hills, Carthay Square, Hollywood, Hancock Park, Miracle Mile, Pacific Palisades, Topanga, a portion of the Santa Monica Mountains and Agoura Hills.