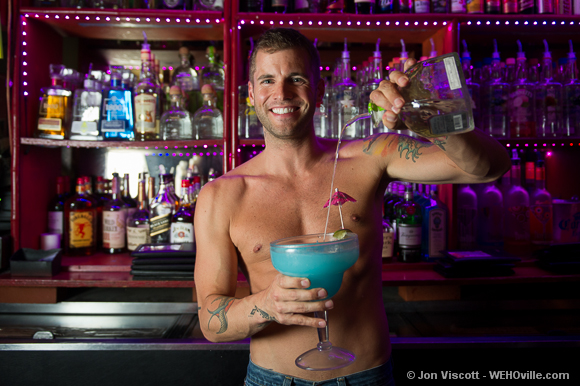 In West Hollywood, there is no shortage of impressive physiques, especially behind the bars down Santa Monica Boulevard. Patrons get a good drink, served with a six-pack and a smile. How do some of WeHo's favorite bartenders stay so fit?
To find out, WEHOville hit up two Boystown establishments, Revolver and Fiesta Cantina, on a recent Friday night.
There were plenty of barkeeps willing to show us their muscles, and share some fitness tips. From CrossFit to dodgeball, these guys each do something different to keep their physique in enviable form.
Click below to see the buff barkeeps.