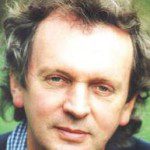 TED, the non-profit group known for its thought-provoking annual conferences on innovation and ideas in the fields of technology, entertainment and design, has revoked permission it granted a group to stage a TED conference in West Hollywood, saying parts of its program are not scientifically credible. The City of West Hollywood and the West Hollywood Library Foundation, both sponsors, have withdrawn their support as well.
The TEDx West Hollywood conference, which was scheduled for April 14 at the West Hollywood Public Library, is titled "Brother, can you spare a paradigm: making the quantum leap." It was to have been one of two thousand local TED conferences held under license from the TED parent organization. Organizers of TEDx West Hollywood, who have renamed the conference ExTED West Hollywood, say they plan to proceed without the TED endorsement and are seeking donations to fund it.
Craig Weiler, a self-professed psychic and vocal critic of TED's decision, posted on his blog an email to Suzanne Taylor, an organizer of the TEDx West Hollywood conference, in which TED explained its reasoning.
"…When we look at your speaker line-up, we see several people who promote — as fact — theories that are well outside what most scientists would accept as credible," the TED email says. "We're not saying all the speakers are off-base. Perhaps you could make a case for each of them individually. But when we look at the program as a whole, it's clear that it doesn't meet our guidelines. The problem is not the challenging of orthodox views. We believe in that. We've had numerous talks which do that. But we have rules about the presentation of science on the TEDx stage. We disallow speakers who use the language of science to claim they have proven the truth of ideas that are speculative and which have failed to gain significant scientific acceptance.
"More than 2,000 TEDx events will take place in the year ahead. If your program is allowed to proceed, it will truly damage other TEDx organizers' ability to recruit scientists and other speakers. (Indeed many in the TED and TEDx communities have already reached out to us to express their concern.)"
Early on, TED rejected two presentations proposed for the West Hollywood conference. One was to have been a film featuring Rupert Sheldrake, a biochemist and author, who has argued that that dogs and their human owners can read one anothers minds, that there exists a collective human memory that is passed along from generation to generation and not stored in the brain and that conventional theories of evolution are incorrect. Sheldrake's theories have been widely rejected by the scientific community. Another screening barred by TED was to have featured Graham Hancock, a writer who has posited that there is a connection between the Star of David and the Pentagon and between the pillars of Solomon's Temple and the Twin Towers, the first a theory that has drawn criticism for drawing on anti-Semitic ideas. He also has provoked controversy with his arguments for the use of shaman concoction known as ayahuasca, which contains the drug DMT, a psychedelic substance that is illegal in the United States. Hancock argues that it can connect one to "seemingly intelligent entities which communicate with us telepathically."
Among the remaining speakers on the TEDx West Hollywood agenda are Russell Targ, a scientist who argues that extra sensory perception (ESP) is real; Larry Dossey, a doctor who contends that human consciousness exists after death, and Paul E. Nugent, a Los Angeles-based director of the Aetherius Society, whose adherents believe in calling on "cosmic masters" to send "spiritual energy" to help those harmed by disasters such as the Colorado wildfires, hurricanes in the Philippines and the revolution in Syria.
The sponsorship by the City of West Hollywood and the West Hollywood Library Foundation  consisted largely of a waiver of fees associated with using the library and allowing the organizers to use the names of both institutions and the city's logo. The library also handled ticket sales for the event. The City of West Hollywood sponsors hundreds of events a year, with major financial contributions to a few events such as Carnaval, the Halloween festival, and LA Gay Pride. Last year its regular annual sponsorship of the Tom of Finland Erotic Art fair at Plummer Park sparked controversy when an announcement from the Tom of Finland Foundation listed the city's sponsorship and a welcoming speech by Mayor Jeffrey Prang next to an explicit invitation to an S&M sex party.