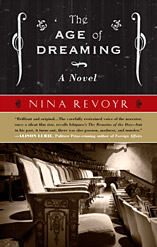 In October, West Hollywood will put on the first-ever "WeHo Reads," an event that will include panels and book discussions celebrating reading and expanding literacy through the arts.
The featured book will be "The Age of Dreaming" by Nina Revoyr, which details the history of Los Angeles and its movie industry through the eyes of a forgotten silent movie star. Revoyr has been hailed as "ingenious" and "one of the city's finest storytellers" by Los Angeles Magazine and the San Francisco Journal. More information about "The Age of Dreaming" is available online.
A majority of the events will be held at the West Hollywood Library at 625 N. San Vicente and Santa Monica. The full schedule of WeHo Reads events will be available in August. More information available online or call (323) 848-6883.