Just because Trader Joe's at Movietown Plaza has received its long-anticipated eviction notice to be out by Aug. 31, don't look for the wrecking ball to hit the shopping center at 7304 Santa Monica Blvd. at Poinsettia right away.
Avalon Bay Communities, the company developing the site into a large retail and residential complex, hasn't yet applied for a demolition permit.
"We have met with them a couple of times, but they have yet to submit anything for plan review for demolition or new construction," said Steve Bailey, the manager of the city's building and safety division, which issues such permits.
Bailey explained that approval for simple demolition of existing buildings typically takes two to four weeks. However, if there are other aspects involved with the demolition, such as soil removal, that can add several more weeks to the approval time. Construction permits typically take 12 to 16 weeks for initial approval.
"Once the demolition permit is issued, then they could start right away," said Bailey. "They seem eager to get started on the construction, but they haven't submitted anything to us."
Avalon Bay did not return calls, so its schedule for construction is not known.
The proposed new Movietown Plaza complex will have 26,000 square feet of retail space, 294 market-rate residential units and 76 low-income residential units. The complex will be five and six stories tall at the front of the lot (Santa Monica Boulevard side) and seven stories at the back.
When the project was first approved by the City Council in 2010, it was to be 10 stories tall with 32,000 square feet of retail. However, developer Casden Properties suffered financial difficulties and had to sell the project to Avalon Bay in 2012.
Avalon Bay scaled the height down by three stories and reduced the retail space by 6,000 square feet, but kept the same number of residential units by reducing the square footage of each unit.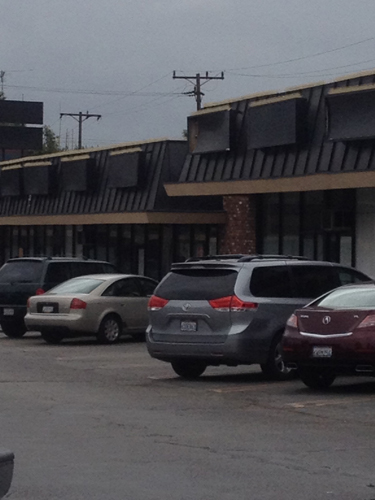 Revised plans for the project were submitted to the Planning Commission's design review subcommittee in December 2012, but that was merely a courtesy. Since it was being scaled down, city staff members considered the changes to be minor enough to be approved at the staff level, according to John Keho, the city's planning manager.
With apartment buildings nationwide, Avalon Bay owns 30 other apartment building in the greater Los Angeles area, including the Avalon Sunset building (1443 N. Fuller Ave. at Sunset) and the Avalon Wilshire complex (5115 Wilshire Blvd. at Orange).
As for Trader Joe's, the grocery store employees have the option of transferring to another location when the Movietown Plaza store closes.
There are six Trader Joe's stores within a three-mile radius of the Movietown Plaza location:
8000 Sunset complex (Crescent Heights Boulevard at Sunset Boulevard)
Boystown (8611 Santa Monica Blvd. at Westmount)
8500 Burton complex (Burton Way at La Cienega Boulevard)
175 S. Fairfax Ave. at 3rd (across from the Farmers Market)
263 S. La Brea Ave. at 3rd (across from Ralphs)
W Hotel Complex (1600 Vine St. at De Longpre)