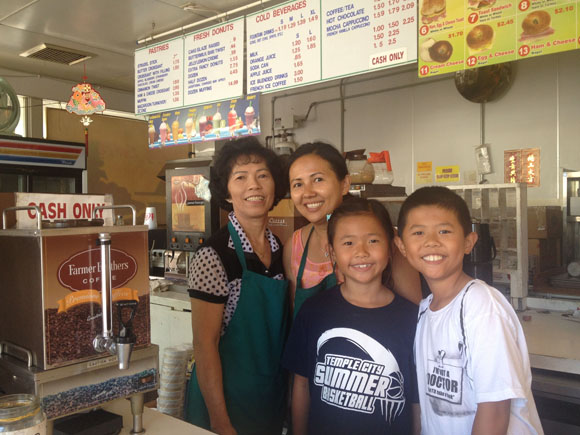 If Tasty Donuts is where you go to satisfy your late-night sweet tooth, you'll have to find somewhere else, at least for the next few months.
After 22 years of serving tasty treats at the corner of Santa Monica Boulevard and Havenhurst, WeHo's Tasty Donuts shut its doors on Sunday, July 28.
But fear not, Tasty Donuts, formerly at 8120 Santa Monica Blvd., will re-open in late fall in a new space across the street at 8205 Santa Monica Blvd. at Havenhurst.
Management, which said it has already signed a lease on the space one block away, is unsure of exactly when it will open in the fall.
Developer Pacific Development Partners is developing a mixed-use project, which will include a Walgreens, retail store and residential apartments, on the property.
Tasty Donuts, a popular late-night destination for those partying in mid-WeHo, is one of the few spots in the city that is open 24 hours a day.
Since its opening, Tasty Donuts has been owned and managed by the Chai family. Henry and Kimy work the weekdays, and their two daughters, Jenniece and Janet, and two sons, Johnny and Ricky, alternate working the weekends to keep the business open every day of the week.
Jenniece Chai, an elementary school teacher, said she has helped her parents run Tasty Donuts since she was 16.
"It's been difficult," said Jenniece. "We like it here and have such a bond with the community. Many people have been asking where we were going, and we weren't sure. They keep asking. It's a huge relief to find a place."