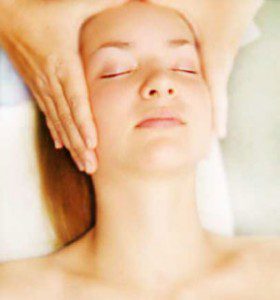 A jury today ordered an upscale massage chain to pay $285,000 to a former employee who alleged she was sexually harassed by male customers and that the company did not take steps to stop the behavior.
The Los Angeles Superior Court panel deliberated for about a day before finding in favor of Domaniqueca Dickson of West Hollywood, who sued Burke Williams in July 2011. The major portion of the her award consisted of $250,000 in punitive damages based on the conclusion by the jury that Burke Williams acted with malice toward her.
The remaining $35,000 compensates her for lost wages and her emotional distress.
Burke Williams has spas throughout Southern California, including in West Hollywood, and the Bay Area.
Dickson's complaint alleged a variety of causes of action that included sexual harassment, racial discrimination — the plaintiff is black — negligence and infliction of emotional distress. But the jury found the evidence supported only one cause of action — failure to prevent harassment based on Dickson's sex.
According to her attorney, Arthur Kim, Dickson was a certified masseuse who enjoyed her work, wanted to stay at Burke Williams after she began work there in August 2009 and had never before sued anyone. But the company turned a blind eye when she complained about alleged actions by two male customers in 2010, he told jurors in his opening statement.
In October of that year, a male guest groaned during a massage and made a sexually oriented movement on the table, Kim said. Although she complained to management, the matter was never investigated, according to Kim.
Two months later, a physician receiving a massage exposed himself to Dickson and she also reported that incident to management, Kim said.
"The customer should have been asked to leave the facility and not to return to the facility," Kim said.
But Burke Williams management neither acted responsibly nor did it have in place a policy to deal with such conduct by male clients, Kim said.
"Burke Williams does not want to lose customers because if they stood up for employees they might lose customers," Kim said. "It's going to be simply swept under the rug."
Kim also said Dickson was subjected to overhearing comments in the workplace that she found offensive, including the terms "negro," "colored" and "you people." Kim also said his client was forbidden to wear a shower cap that she used to protect her hair.
But defense attorney Melanie Hamilton told jurors Dickson could wear a shower cap, but only in the steam room. She said the plaintiff was given a handbook when she started documenting Burke Williams' policies against harassment and discrimination in the workplace.
All of Dickson's complaints were taken seriously, Hamilton said. In the incidents involving the two male customers, both men denied her allegations, Hamilton said.
"Burke Williams' policies and procedures worked," she said.
In 2010, Dickson took an 11-month medical leave of absence because of her arthritis and she resigned in February of this year, Hamilton said.
Kim maintained Dickson was forced to quit because she could not tolerate the alleged hostile work environment at Burke Williams.
Dickson, who is gay, has received mental health counseling at the Los Angeles Gay & Lesbian Center, Kim said.