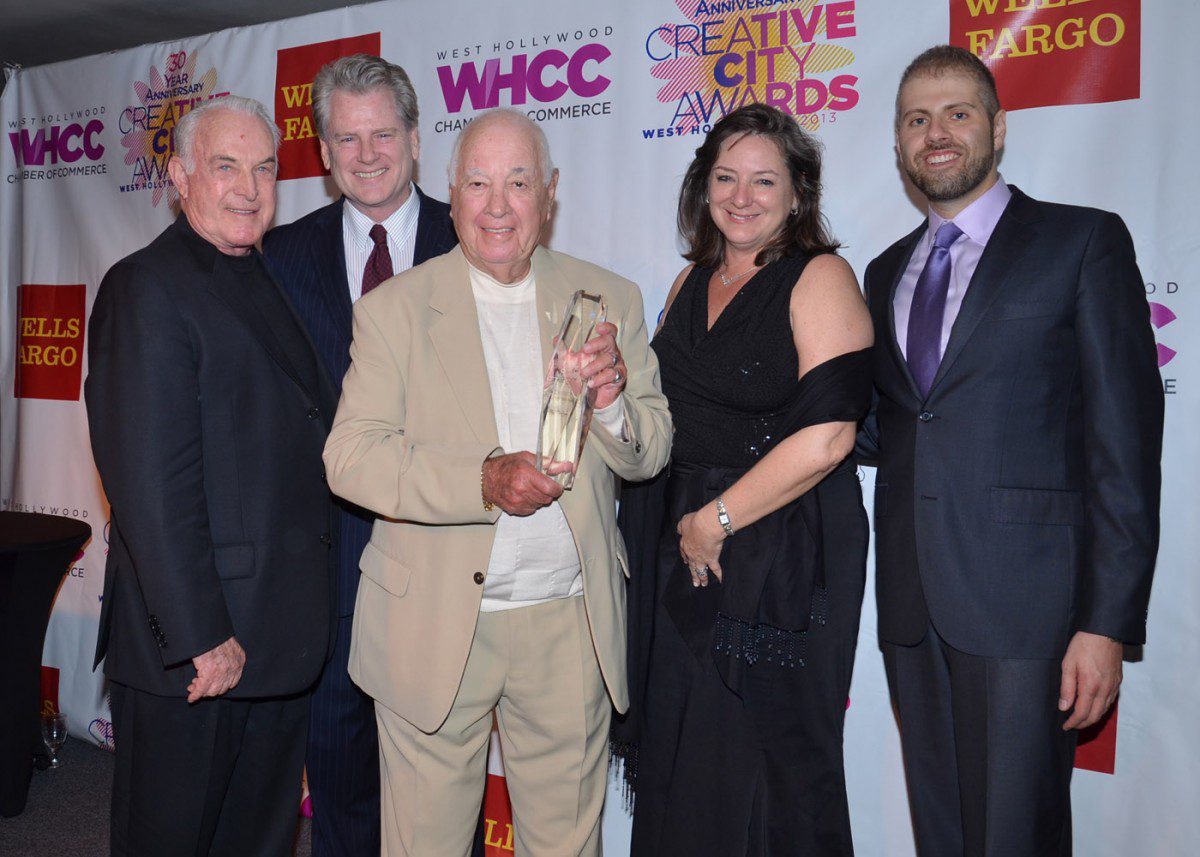 The West Hollywood Chamber of Commerce recognized seven businesses and one individual Thursday at its annual Creative City Awards dinner.
The event, held at the London West Hollywood and now in its 30th year, calls out those who have shown innovation in their approach to business or creativity in the products and services they offer.
The awards and the businesses that received them are:
Creative Concept: Tortilla Republic, The John Chase Art & Design Award: Marco Pelusi Hair Studio, Corporate Innovation: Innovative Dining Group and Rock n' Reilly's, Creative Communications: Visionary Digital Enterprises, WeHo Beacon: Sunset Tower Hotel and Creative Community Service: Capitol Drugs. Winners must be chamber members and are chosen by a vote of chamber members.
Nathan Goller, owner of Phyllis Morris Originals, received the Thomas Crail Lifetime Achievement Award. Goller, known as Nate, was born in New York City in 1928 and moved to Los Angeles in 1944. In 1956 he married design entrepreneur Phyllis Morris who had a small lamp manufacturing company. It became so successful that in 1963 Nate and Phyllis formed Phyllis Morris Originals and started manufacturing a complete line of furniture. Phyllis Morris Originals now is celebrating 50 years in West Hollywood. Although Goller retired from his law practice last year, he remains active in managing various West Hollywood properties and is currently developing a hotel/entertainment/retail project on Robertson Boulevard.
Money raised by the Chamber event is used to provide programming and promotions for the business community. The Chamber is a non-profit organization that provides resources for local businesses and lobbies for their interests.
Click below to read more about each of the business award winners: