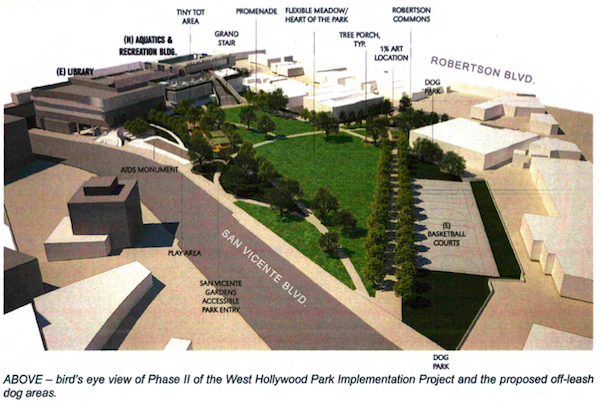 Three and a half years from now, if all goes according to plan, West Hollywood residents will be able to play and relax in a dramatically redesigned park.
On the pages that follow are illustrations of the proposed park redesign prepared by LPA Inc., an Irvine architectural design firm. The design will go before the City Council for its approval on Monday. Note that they include a $750,000 dog park, something that was missing in a design presented to the Council in July to the dismay of Mayor John D'Amico and a number of local residents.
Heery International, the consulting firm working with city staff members on managing the project, estimates that construction will begin next Fall and be finished in the Spring or Summer of 2018. The plan is to build a new aquatic and recreation center before demolishing the existing swimming pool and auditorium so as not to interfere with swimming at the park. That will be followed by construction of a play area for children and an AIDS monument. The plan calls for modifying parking in the existing five-story parking structure to reduce the impact on parking that will be caused by construction operations in the parking lot on El Tovar Place.
Page 2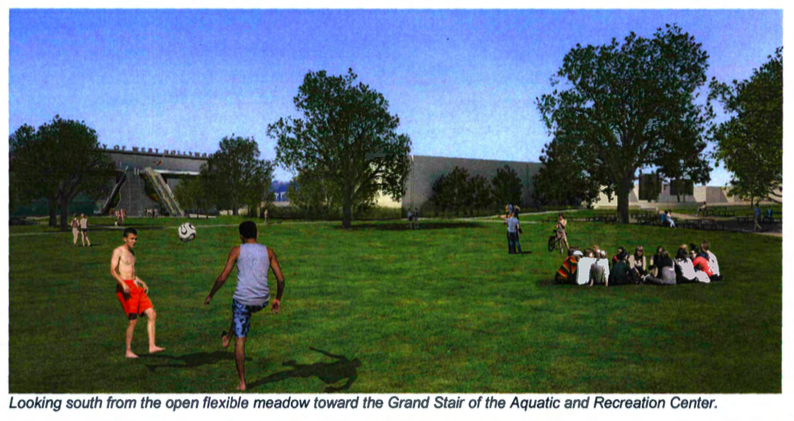 <!–nextpage–>
Page 3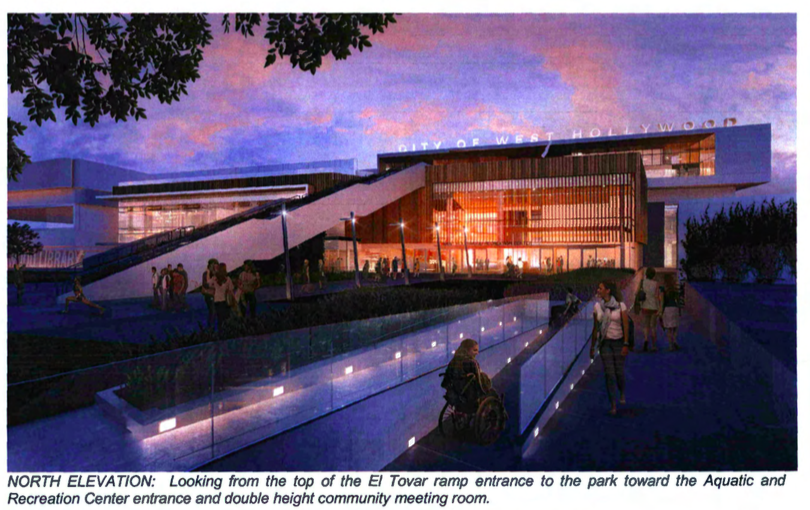 <!–nextpage–>
Page 4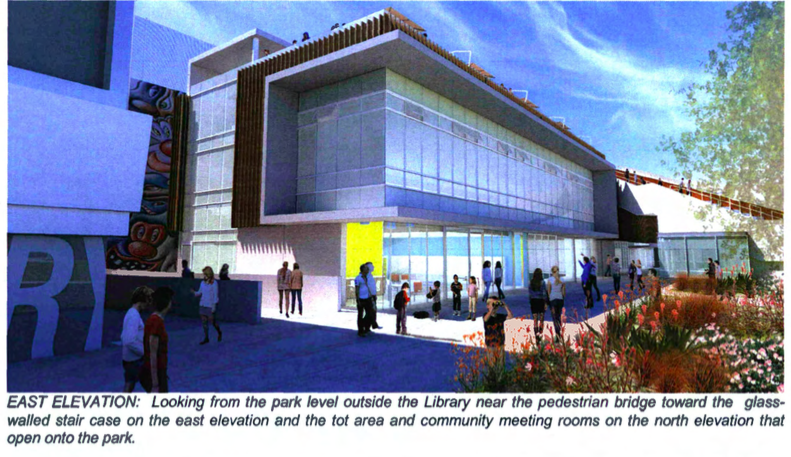 <!–nextpage–>
Page 5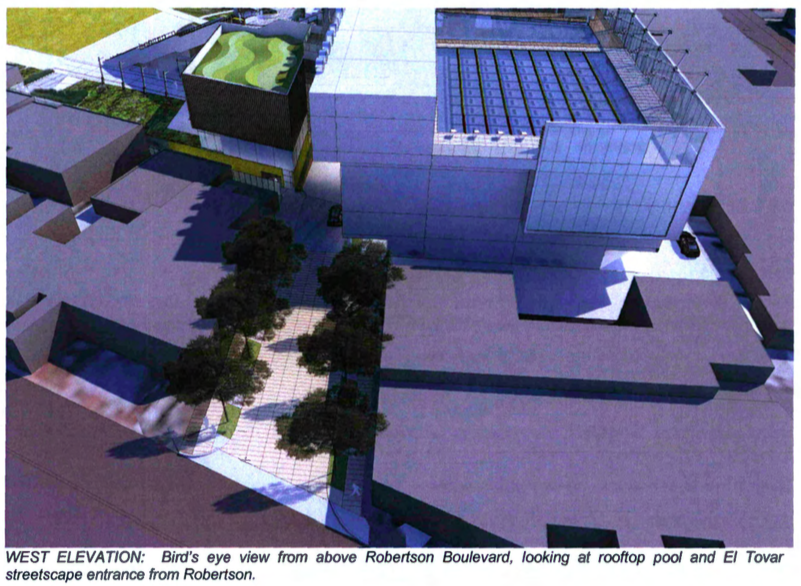 <!–nextpage–>
Page 6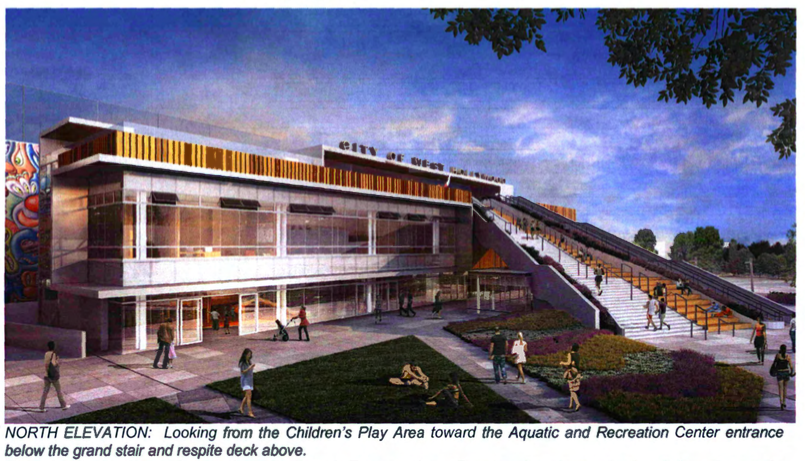 <!–nextpage–>
Page 7