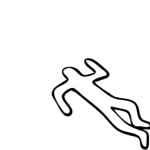 An apparently homeless person was found dead in West Hollywood Park yesterday.
Lt. Kathy McGauley said the man was discovered at 8:30 a.m. and appeared to have died of natural causes.
While dead bodies in public places are a very unusual occurrence in West Hollywood, McGauley was unable to provide any other details such as exactly where the body was found, who found it and the identity, race or ethnicity of the person.