RumorFix, a celebrity gossip website, has identified the man found dead in a car on Laurel Avenue Thursday as former Playgirl centerfold Dirk Shafer.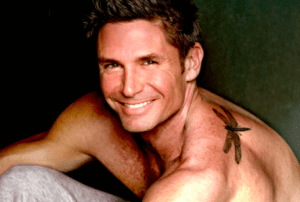 According to the website, Shafer appeared to have died of a heart attack. He was 52.
Shafer was named Playgirl's "Man of the Year" in 1992. Shafer directed and starred in a 1995 film called "Man of the Year" in which he gave a fictionalized account of his life as a gay man under pressure to deny his homosexuality.
Shafer made another film, "Circuit," a look at the gay circuit party world, that won best film at the 2001 Coachella Valley Music and Arts Festival. In recent years he has worked as a fitness trainer.
While the Sheriff's Station confirmed that Shafer's body was found at 2 p.m., a WEHOville reader with connections to the station said it actually was discovered at 11:45 a.m. yesterday in a Honda Civic sports coupe. The car was parked at 1350 Laurel between Fountain and Sunset.
Friends of Shafer, a West Hollywood residents, mourned his passing on posts today on his Facebook page.