There is a lot of buzz in West Hollywood circles leading up to the election on June 2nd. From my perspective much of the discussion is centered around who will win, with actual policy and the change the candidates would affect being thrown by the wayside.
This could be because those privy to our local political scene already know what each candidate represents, and more or less what course of action they would take if elected.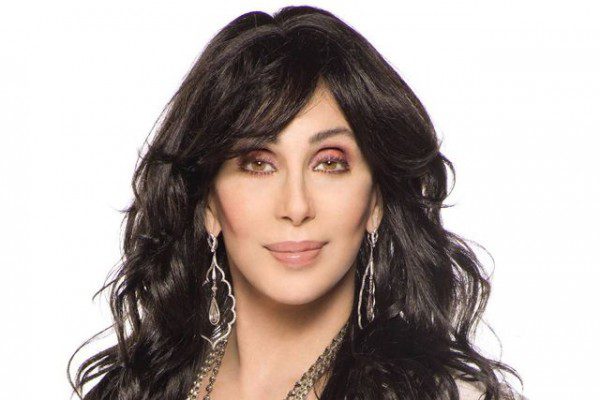 An alternative explanation could be that we are looking at the election from a superficial standpoint.
Do we support the public image of our candidates, or do we truly support their values?
I try to hold West Hollywood up to the impressive standard it has set as being among the most progressive cities in the country. By that standard I have to roll my eyes when I see us ignoring relevant issues and our discourse being relegated to buzzwords, personal attacks and inane symbolism over substance.
And so I find myself losing a little faith when I hear people speak about the race and the first thing they mention is that they saw Cher at a party, because it seems you're missing the point if you attend an event for a political candidate and the most notable thing you took away from it was a celebrity sighting.
Cher has a long and impressive history of championing LGBT rights, and she is certainly a strong voice on the issue. She has a strong track record of supporting other important progressive causes, often before the viewpoint becomes acceptable to the progressive status quo, and she deserves to be commended.
Yet I question if those enamored by her aura are a fan of Cher the activist, or Cher the celebrity, because I don't hear them talking about Cher's stance on local issues or how the candidate she is endorsing is going to change the city for the better. It's sadly centered more on how she looked, what she was wearing. Where she was standing.
Cher doesn't live in West Hollywood, and I have no indication she is familiar with the workings of our local government, yet to be fair also none to the contrary. I don't know what Cher does, how she spends her days, how active she is in politics on a personal or day-to-day level. I know she hasn't expressed much interest in West Hollywood until recently.
I do know many prominent members of the West Hollywood community who have endorsed various candidates and are active in the community on a day-to-day basis. Many are historically important activists in their own right. Perhaps their opinions should hold equal weight to Cher's, if not more so.
Cher's son, Chaz Bono, lives in West Hollywood and is an invaluably important voice in the LGBT movement. So we find ourselves in a situation where the cult of celebrity of the mother of one of the candidates' ex-lovers is dominating the political discourse at cocktail parties. Phrased as such it sounds kind of silly, the type of cynical Joe the Plumber exhibitionism we tend to look down on from afar.
Cher's endorsement of Ms. Shink reads as follows:
West Hollywood has a very special place in my heart. I began my career here, playing at places like the Whisky a Go Go and the Troubadour, and I have many friends and fans who call West Hollywood home. Even more importantly, this city is where my son Chaz Bono has chosen to live, where he feels accepted and safe. My most significant role in life is that of a mother and like any mom, I value my child's happiness above all else. That's why it is so crucial to me who is on the West Hollywood City Council and that's why this June election is so vital. I urge everyone to vote for Heidi.
Ms. Shink, like the other three candidates on the ballot and each current member of our council, proudly and fervently champions LGBT rights. I would argue two of the other candidates have a much longer history of involvement and activism on the issue. I fail to see how Cher's endorsement differentiates Ms. Shink from the other candidates on this issue.
If Cher wants to be involved in West Hollywood that's most certainly a positive. My money says we don't hear much from her after this election. Cher's opinion should hold no more clout than any member of our community who regularly votes in our local elections. If she is to influence your vote, let it be from her actions and not her status as a pop icon.
And next time you feel the need to talk about how you saw her at a fundraiser, try and mix in some talk about the actual fundraiser. It should bring us closer to the truth.
Matt Ralston, a comedian, was a candidate in the March 3 West Hollywood City Council election.