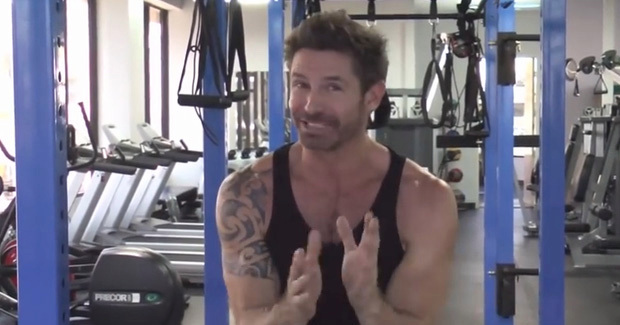 Dirk Shafer, a well-known figure in West Hollywood's gay community who got national attention for being named Playgirl's "Man of the Year" in 1992, had significant levels of methamphetamine and cocaine in his system when he died last month.
The L.A. County Coroner's office today said Shafer's death was an accident caused by "methamphetamine and cocaine toxicity," and it noted that he suffered from hypertensive cardiovascular disease.
Shafer was found dead in his car at 1350 Laurel Ave. between Fountain and Sunset on March 5. He was 52.
After being named Playgirl's "Man of the Year" Shafer directed and starred in a 1995 film called "Man of the Year" in which he gave a fictionalized account of his life as a gay man under pressure to deny his homosexuality.
Shafer made another film, "Circuit," a look at the gay circuit party world, that won best film at the 2001 Coachella Valley Music and Arts Festival. In recent years he had worked as a fitness trainer.
Shafer was buried earlier his month at Hollywood Forever Cemetery in a private ceremony attended by his family from Oklahoma.