The Doheny Drive branch of the U.S. Postal Service, open not quite 10 months, is the subject of growing complaints by West Hollywood residents for its poor management and lack of customer service.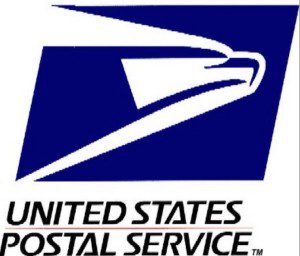 The customer service desk at the post office was closed for more than a week in February because of what a Postal Service spokesman described as a computer malfunction. Recent complaints to members of the West Hollywood City Council by local activist Jerome Cleary and to WEHOville from other residents highlight other issues. They include:
— Failure of the branch's staff to open the customer service area at 9 a.m., as scheduled. According to some customers, the branch staff sometimes doesn't open the customer service until as late as 9:30 a.m., leaving customers waiting in long lines.
— Failure of postal workers to deliver mail to the branch and of the branch's staff to sort it on a timely basis. People coming to the Doheny branch in the morning to pick up mail have been told that the branch hasn't received it or that it might not be sorted and deposited into post office boxes until the afternoon.
— Failure of postal workers to promptly process mail deposited at the Doheny branch, which has led to complaints from some renters that checks dropped into mailboxes there are delivered to the landlord as much as two weeks late.
— A failure to keep the branch stocked with basic mailing supplies.
— A general lack of response from the branch manager, identified only as Miss Miguel, who, according to employees of the branch, sometimes isn't present and whose phone number they refuse to provide to unhappy customers.
The Doheny branch, which is at 458 N. Doheny Dr. south of Santa Monica, is one of two U.S. Post Office branches in West Hollywood. In July of last year, the Postal Service closed the much larger branch on San Vicente Boulevard, saying it was converting it to a "delivery processing area." That decision upset local residents and officials . U.S. Rep. Adam Schiff, whose district includes West Hollywood, and City Councilmembers Abbe Land and Jeffrey Prang unsuccessfully petitioned the Postal Service to keep the San Vicente retail service counter open.
The Postal Service has lost more than $50 billion in the past six or seven years, largely because of a large decline in first class mail and because it has overpaid more than $50 billion into pension plans for its workers because of requirements by Congress. The Postal Service's reputation for customer service has long been in decline due to cutbacks in spending and the fact that managers have little power to discipline or fire workers for poor performance.
WEHOville reached out to the area spokesperson for the U.S. Postal Service but as of publication has not received a response.