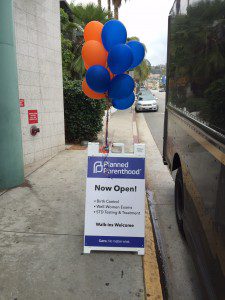 Planned Parenthood Los Angeles has opened a new facility in West Hollywood at 825 N. San Vicente Blvd. north of Santa Monica. The reproductive health care center is PPLA's 20th.
"At a time when reproductive health care is under siege across this country, PPLA is committed to protecting and expanding access to critical health services," said Sue Dunlap, PPLA's CEO and president.
The Planned Parenthood Los Angeles West Hollywood Health Center will offer a range of reproductive health care, including: gynecological exams, cervical cancer screenings, breast examinations, STD testing and treatment, birth control and emergency contraception, as well as counseling and education.
Appointments can be made by calling (800) 576-5544 or visiting http://www.plannedparenthood.org. Walk-ins are always welcome.