The union that represents West Hollywood's City Council deputies is challenging their dismissal.
Nikita Soukonnikov of City Employees Associates (CEA), an organization that represents unionized city employees, said members of the deputies union claim that the city didn't follow proper procedures in dissolving the deputy system. Soukonnikov said state law required that the city meet with members of the union before dissolving the deputy system and eliminating their jobs.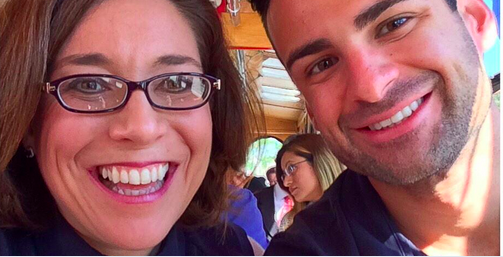 Lisa Belsanti, the city's communications manager, said the city is willing to rescind the layoff notices delivered to the deputies last month and then meet and confer with them before continuing with the elimination of the system.
The five-member union's president is Michelle Rex, deputy to and the former campaign manager for City Councilmember John D'Amico. The City Council voted on June 16 to eliminate the deputy system, which was created 30 years ago at the city's formation. Given that the deputies reported directly to, and were chosen by, elected City Council members, the system has been seen as highly political and sometimes dysfunctional since it was created. Allegations of improper behavior by some of the deputies and outrage by residents at their salaries led the City Council to adopt a proposal by Mayor Lindsey Horvath last month to eliminate the deputy system. Because of transitions on the Council in the March and June elections, the only full-time deputies at that time were Rex and Ian Owens, deputy to Councilmember John Duran. Scott Schmidt, manager of Councilmember Lauren Meister's election campaign, served as her interim deputy.
The city is still organizing a permanent system to provide services to council members and city residents that will have individual employees assigned to perform particular services such as booking appointments or writing legislation for all council members. Currently there is one city employee who handles correspondence and policy work for all council members and one who does scheduling and handles communications for the council, with those employees overseen by the assistant to the city manager. That system is similar to those in other cities of West Hollywood's population.