On Monday, the West Hollywood City Council is set to consider adopting a $15 local minimum way, following the City of Los Angeles. When this was first proposed by City Council, I was all for it. I think it is both a moral and economic imperative to raise the minimum wage of the folks on the bottom of the wage scale. But after studying the issue, it is clear the Los Angeles plan does far more than that and is fraught with unintended consequences. Those consequences are amplified in our 1.9-square-mile municipality.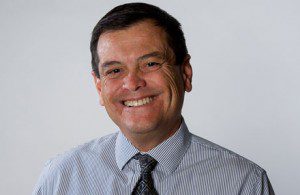 For starters, West Hollywood is not Los Angeles. Our small restaurants and non-chain retail businesses face a host of challenges that are not a factor for the majority of businesses in Los Angeles. Business people in West Hollywood are burdened by outlandish commercial rents and expensive parking. Tiny West Hollywood is surrounded by Los Angeles, but our businesses are far more fragile and the raise to $15 an hour will have far greater impacts on our businesses than those in Los Angeles.
We will witness a greater percentage of our businesses closing. The empty store fronts along Santa Monica Boulevard already reflect the difficulties of doing businesses in West Hollywood. Confronted with higher wages along with a new mandate to provide paid family leave, many businesses will go under even if they raise prices. At some point consumers will only pay so much for yogurt.
As we see more of our familiar eating places go under, the only businesses that can compete will be the franchises. The unique character of West Hollywood's businesses will be lost, and we will look like Orange County. Ultimately this is going to undermine our local economy as not only will local businesses pay higher wages but also higher workers comp and unemployment benefits.
National Public Radio recently aired an extended story on the fight for $15 an hour as the minimum wage. Economists reckoned that most small- to mid-priced restaurants will have to increase their menu prices by 20%. As we cannot repeal the laws of basic economics, higher prices mean few customers, particularly when it comes to discretionary spending. Few customers mean fewer employees.
A major part of the current minimum wage plans is that they do not differentiate between dishwashers and bus boys that only make minimum wage and wait staff, bar tenders and go-go boys who have tips. There will be across-the-board wage increases for nearly all food service employees, including employees who are currently being paid $40,000 to $60,000 annually as per their W2 forms. These folks will also get wage increases. This income only reflects the tips to wait staff and bar tenders that show up on credit cards, not the cash tips they receive. Furthermore if the restaurant has a policy of sharing tips with the "back of the house," the kitchen staff that is nominally "minimum wage" will also get the benefit of the mandated salary increase. There will be a substantial burden to restaurant owners, while tipped employees who are clearly making a "living wage" will reap a windfall.
While I generally don't have a problem with wealth distribution, it is certainly easier to give away someone else's money. When our local restaurants only operate on a 5 to 7% profit margin, creating these new wage mandates are going to push some, perhaps many, out of business. There is talk at some businesses of implementing a "no tip" policy in order to offset increases in prices in order to keep customers coming in.
Other restaurants are talking about adopting the "fast casual" model, where customers pick up their food at the counter, eliminating waiters and most bus boy positions. That works now at Tender Greens and Fresh Corn Grill. Needless to say, the increase will make automation more attractive, which gives the deep-pocketed franchises a competitive edge. The bottom line is fewer jobs.
According to city data, we have about 6,700 employees in the food services and accommodations industry. This is about 25% of our local work force. The figures that the city obtained from the California Employment Development Department state that current average weekly wage of workers in those industries is $538.00, not including tips.
The reality is that probably a quarter of these employees are truly minimum wage employees. Say we have 2,000 people who currently make only minimum wage. It is not far fetched to estimate that the new $15-an-hour increase over the next four years may result in a loss of 500 to 700 low-skill jobs. The minimum wage increase does not look all that great if it costs you your job.
National Public Radio interviewed people who had received minimum wage increases in other cities. There was an interview with a woman whose modest salary increase led to her losing her free child care, which was based on income. The result was that, after paying for child care, she was short $150 a month. There are countless other income-based programs that will be impacted by this program.
If we had the option of including tips in the calculations for minimum wage increases this program would probably be something businesses could live with. But that is not the case. If West Hollywood exempted small businesses, that might soften the blow.
The Le Park and the Montrose hotels have on-site restaurants that are limited by zoning codes to patrons of the hotel. As these restaurants are marginal to begin with, they will be the first to close. That means a loss of all the jobs at the restaurant, not just those of bus boys. At the Yogurt Stop, the owners are already picking up a full shift themselves due to cost increases. This basically means they have one less employee. At $14 an hour their profit margin simply evaporates.
Currently Culver City, Glendale and Burbank have decided not to implement higher minimum wages. Long Beach and Pasadena have decided only on raises to $13 an hour and then they will review the impact on local businesses. When Los Angles County adopted the increase to $15 an hour, it acknowledged there will be job losses but apparently the county made no effort to determine how many jobs may be lost as that information might prove to be impolitic. In West Hollywood there was only a perfunctory effort to get input from our local businesses before this item was scheduled for hearing.
We are likely to see two initiatives on the ballot in November that will implement a statewide increase in the minimum wage. West Hollywood has waited 18 months to consider the current proposal; it would make sense to simply wait until after the November election — only eight months away — to see what happens. A short delay would also allow for a more meaningful out reach process. We all know how difficult it is to do business in West Hollywood, and we don't want to see any more empty store fronts.
If West Hollywood did nothing, eventually the market would force our local employers to increase the pay to the lowest paid workers, who would otherwise find employment far more attractive in Los Angeles. The benefit of doing nothing would allow our local businesses to adjust to the wage market in a way that fits their situation and allows them to survive. Eventually the market would force them to pay higher wages, but each business would have the flexibility to deal with higher wages on an individual basis.
The increase in the minimum wage is a "feel good" panacea. But if it means fewer jobs, then we are not doing working people any favors. I don't mean to be dismissive of good faith efforts of our City Council to help the poorest among us, but we really need to be careful that we don't inflict more harm than good. The unemployed will not appreciate our insistence on being politically correct.