West Hollywood residents can get a preview of the city's soon-to-launch bike share program today at an event at noon at City Hall.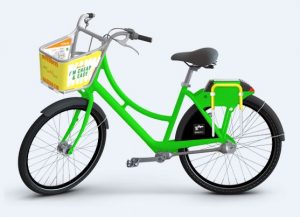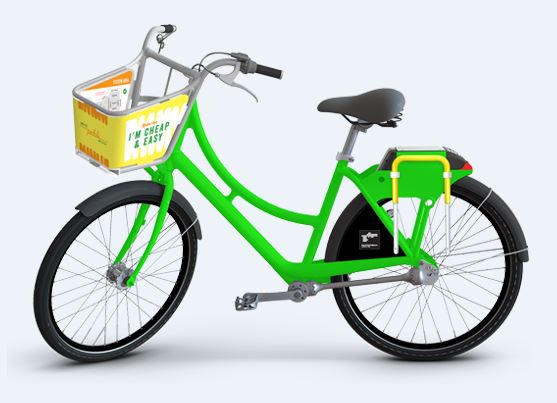 Those attending the event, at 8300 Santa Monica Blvd., at Sweetzer, will be able to see how the new bike share stations look and operate. They also will have the opportunity to enroll in WeHo Pedals founding memberships for the discounted rate of $69 for the first year. Throughout, there will be a limited number of bicycles available from four station locations:
1) West Hollywood City Hall, 8300 Santa Monica Blvd.;
2) West Hollywood Park, 647 N. San Vicente Blvd.;
3) Santa Monica Boulevard at North Crescent Heights Boulevard; and
4) Santa Monica Boulevard between Holloway Drive and North Olive Drive.
The bike share system — known as WeHo Pedals — officially rolls out on Aug. 30 at 11:30 a.m. at the West Hollywood Library Auto Court, 625 N. San Vicente Blvd. That celebration will include a ribbon-cutting ceremony with members of the West Hollywood City Council. There will be a West Hollywood-based guided ride using WeHo Pedals bicycles as well. Once launched, WeHo Pedals will feature 150 "smart bikes" available at 20 self-service stations within the City of West Hollywood.
"We are so excited to offer bike share to the West Hollywood community as well as to visitors," said West Hollywood Mayor Lauren Meister. "WeHo Pedals will be a fun and easy way to explore our city, to run quick errands, or to grab a bite without having to get in the car. And, with WeHo Pedals, you won't have to worry about finding a parking spot once you reach your destination."
The WeHo Pedals bike share program will make public bicycles available for shared use to people on a short-term basis. Bright green bicycles with yellow accents will be available around the clock all year throughout the West Hollywood service area. Users will be able to check out a bike using a smart phone, computer, membership card, or by typing a member number and pin into a keypad on the bike.
WeHo Pedals will feature GPS-enabled "Smart Bikes," created by Social Bicycles (SoBi), and operated and maintained by CycleHop, a company that plans and operates bike share systems throughout North America. The bicycles will feature LED headlights and taillights, eight gears, cargo baskets and a locking mechanism and can be locked to a WeHo Pedals bike share station for free or to any public bike rack within the service area for a nominal fee of $2 — CycleHop will collect and redistribute the bicycles daily.
The WeHo Pedals service area includes the entire City of West Hollywood and nearby areas such as the City of Beverly Hills, The Grove, and the Hollywood and Highland shopping area and Metro Red Line Station — a system map is available online.
The City of West Hollywood will host a WeHo Pedals bike share education class on Sunday from 10 a.m. to noon at the WeHo Pedals Bike Share Hub at West Hollywood City Hall — as well as on every second Sunday of each month through November. The class will offer a hands-on experience that aims to educate and encourage the members of the public to use the bike share system as informed, safe, and lawful cyclists. Two instructors, designated by Sustainable Streets, will lead the class in practicing safe riding skills and learning how to use all of the features of a WeHo Pedals bike share bicycle. Participants will also learn West Hollywood's local bicycle laws. Participation in the class is free and space is limited to 15 participants. A place in the WeHo Pedals bike share basics class can be reserved online.