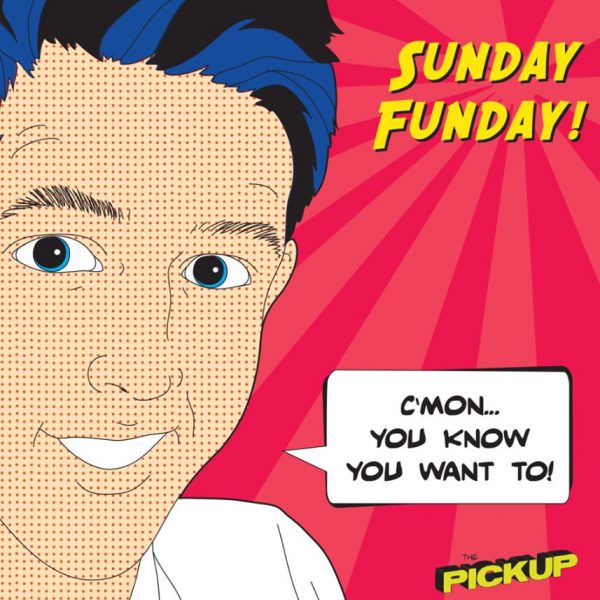 The City of West Hollywood will extend the run of its "Sunday Funday" service of the PickUp year round.
Beginning today, riders will be able to hook-up with The PickUp on Sundays from 2 p.m. until 10 p.m. at any one of its regular stops along Santa Monica Boulevard. "Nighttime Ride" service will continue its regular schedule on Fridays and Saturdays from 8 p.m. to 3 a.m.
"The PickUp is another example of West Hollywood creativity and innovation," said Councilmember John Duran. "It's not mass transit. It's an experience to be on the nighttime party bus with music and fun people. And it's free. And no worries about drunk driving, parking, or Uber. It's another way to get around town hassle-free — WeHo style."
In addition to its extended regular schedule, the PickUp will continue to offer special service on certain holidays, including Halloween. On Oct. 31 from 8 p.m. to 3 a.m., the PickUp will provide special service for West Hollywood's Halloween Carnaval. Route information will be posted online prior to the event.
The PickUp runs along Santa Monica Boulevard in a four-mile loop with 15 stops in each direction between Robertson Boulevard and La Brea Avenue. The PickUp arrives at stops every 15 minutes and features beat mixes by Derek Monteiro. Riders of The PickUp can also pick up a perk card that provides discounts and other perks from participating businesses when they hop on for a ride. The PickUp helps to curb drunk driving, eases parking, and reduces traffic congestion.
The PickUp's Trolley Tracker offers real-time arrival and location information online.