With political ads flying fast and furiously, facts can get lost among the slogans. Here are some facts about Proposition 56: Tobacco companies have engineered an expensive, deceitful campaign against an initiative that will save lives and protect children, LGBT communities, the poor and others.
RJ Reynolds and Phillip Morris are blanketing our state with ads that have been exposed repeatedly by fact checkers and newspapers as flat out lies. Meanwhile, California's LGBT community pays a steep price for tobacco use.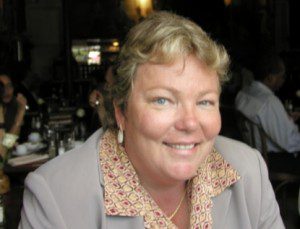 Lesbian, gay and bisexual Californians smoke at more than double the rate of heterosexual Californians, with a 27.4 percent smoking rate compared to a heterosexual smoking rate of 12.9 percent.
It's shocking, but also shameful in that it's not by happenstance.
Tobacco companies have long deliberately marketed their deadly, costly products heavily in LGBT communities with advertising, event sponsorships and discounts enticing LGBT youth into addiction. With 90 percent of smokers starting in their teens, they are shoring up a new generation of customers.
This predatory marketing has led to illness and death from tobacco disproportionately affecting LGBT Californians. Nationally, the American Cancer Society estimates that 30,000 LGBT Americans die from tobacco-related diseases annually.
But we are not only paying with our lives. Nationwide, the LGBT community spends $7.9 billion annually on tobacco products. That's 65 times what is spent on lobbying on LGBT issues.
Tobacco's deadly and costly products affect all Californians. Despite the progress made in reducing smoking rates, nearly 17,000 California kids get hooked on smoking every year – one-third of them will eventually die from tobacco-related disease. Smoking kills over 40,000 Californians every year. Cancer and other tobacco-related diseases kill more people than car accidents, guns, alcohol, illegal drugs, and AIDS combined.
The World Health Organization and US Surgeon General say higher tobacco taxes are the most effective way to reduce smoking – especially among youth. California is one of only three states that hasn't raised its tobacco tax since 2000, and in every state that has significantly raised its tobacco tax, smoking rates have gone down.
This is why tobacco companies have spent more than $70 million on their dishonest campaign against Prop 56. In the last ten years, tobacco companies spent more than $200 million on lobbying and campaign contributions to defeat tobacco taxes in California.
Imagine if LGBT groups had $200 million to advocate for civil rights, equality in healthcare access, access to smoking cessation programs and more. We most certainly would not spend one dime of it peddling a product that means certain death for many who use it.
The skyrocketing popularity of e-cigarettes among youths is creating a new generation of addicts. E-cigarette vapor includes toxic chemicals and addictive nicotine, but tobacco companies are again obfuscating facts by sending the message that these are safe and cool. They are luring youth in with candy-flavored liquid and cartoon themed e-cigarettes. Teens who try e-cigarettes are at least two times more likely to try traditional cigarettes.
Prop 56 will lead to meaningful change by discouraging a new generation of kids, including LGBT youth who are among those being more heavily targeted, from becoming addicted to tobacco. Revenue from Prop 56 will fund health care coverage for low income Californians, triples existing funding for California's tobacco education, prevention and cessation programs, and doubles funding for classroom-based tobacco prevention programs.
New research from the University of California, San Francisco, confirms that Prop 56 will reduce smoking, save lives and save billions of dollars in healthcare costs. The UCSF research found that the passage of Prop 56 would result in nearly $1 billion in healthcare savings in the first year alone, with cumulative savings of $4.1 billion by 2020. Additionally, the new study estimates that 70 million fewer packs of cigarettes will be smoked as a result of Prop 56.
These facts aren't good news for tobacco companies' bottom lines. But they are a breath of fresh air for the health of Californians, and for the health of our community.
Lorri L. Jean is CEO of the Los Angeles LGBT Center. The Center offers programs, services and global advocacy for LGBT people in four broad categories: health, social services and housing, culture and education and leadership and advocacy.