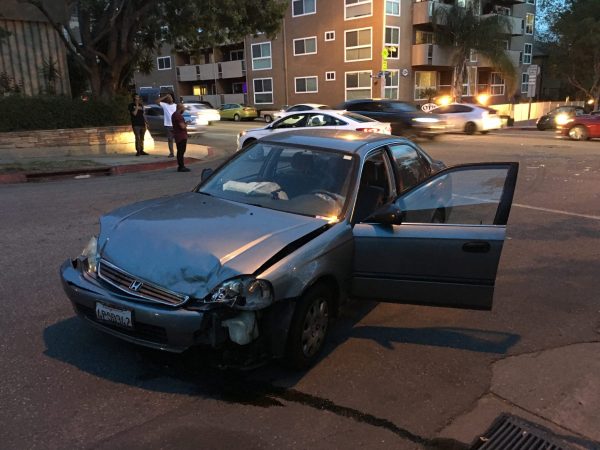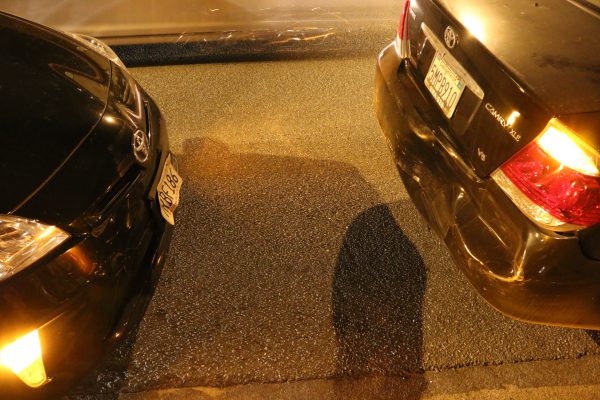 There were two separate vehicle accidents on Fountain Avenue this evening, with one resulting in a person injured.
Just before 6:30 p.m. the West Hollywood Sheriff's Station and the L.A. County Fire Department were notified of a ollision occurring on Fountain at Hayworth Avenue. Both vehicles appeared to have minor damage and one person was transported to a local area hospital by first responders.
Less than an hour earlier, at approximately 5:30 p.m., a separate collision occurred at Fountain and Havenhurst. A vehicle traveling northbound on Havenhurst attempted to cross Fountain, ignoring a "right turn only" sign and was struck by a vehicle traveling westbound on Fountain. The accident at Havenhurst did not result in any injuries.
Today's were the latest in a series of crashes on Fountain that have led the City of West Hollywood to create a short-term plan to reduce traffic and pedestrian accidents there that was presented by city officials on Jan. 22 at a community meeting at Plummer Park.
It called for implementing a variety of measures focused primarily on the intersections of Fountain with Harper Avenue, Havenhurst Drive, Hayworth Avenue and La Brea Avenue. Those intersections were chosen based on the number of collisions there and the city's ability to implement fixes relatively quickly.
Hany Demitri, West Hollywood's acting city engineer, told those at that meeting that he expected the work could be completed this summer if the proposals are approved by the City Council when it reviews them next month.
At that meeting, Walter Davis, West Hollywood's neighborhood traffic management program specialist, said the city also will institute intermediate and longer term measures. They will include efforts to improve the walkability of sidewalks along Fountain, changing some stop lights to give pedestrians priority in crossing the street before cars can move forward, adding more crosswalks with lights signaling that pedestrians are crossing and installing medians or curb bulb-outs that will slow traffic.