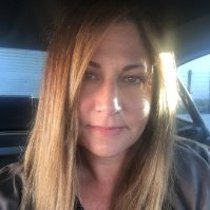 Kimberly Lynne Watzman, the general manager of the Standard Hotel in West Hollywood, was one of the three people killed in a helicopter crash in Newport Beach on Tuesday.
Watzman, 45, had worked as general for the Standard Hollywood on Sunset Boulevard since July 2015. Previously she had been a manager and director at the Standard in downtown Los Angeles.
Watzman, who lived in Santa Monica, was one of four people on the helicopter when it crashed. Others who died were Joseph Tena of Newport Beach, who apparently was the pilot, and Brian Reichelt of Hollywood, Fla. Another passenger was seriously injured and was taken to Orange County Global Medical Center in Santa Ana. Reichelt was the regional finance director for the Standard's parent company.
The helicopter crashed into a house on Shearwater Place in the Bayview Terrace gated community just before 2 p.m. It had been flying from John Wayne Airport to Catalina Island. No one in the house was injured.
An investigation is underway into the cause of the crash.