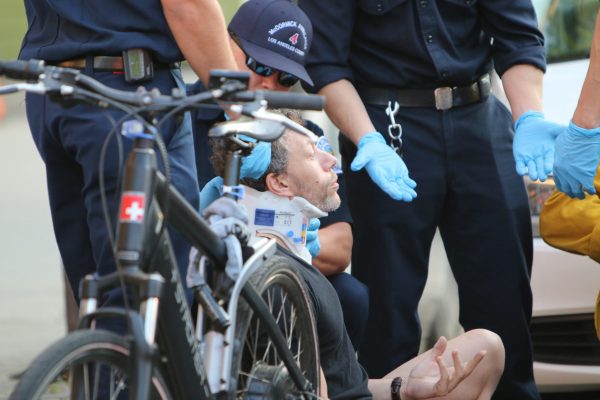 A cyclist was apparently sideswiped by a BMW SUV this afternoon on Robertson Boulevard.
At approximately 4:30 p.m. Sheriff's deputies and the L.A. County fire department were notified of collision, which took place between Melrose Avenue and Santa Monica Boulevard.
They arrived to find the bicyclist sitting on the curb after being sideswiped. The cyclist appeared to have road rash and was transported to the hospital for a medical evaluation.
West Hollywood sheriff's deputies are handling the investigation.