As early as 12, Alex Garner was seeing "the ominous monster in the corner."
He remembers watching "As Is," a 1986 film focused on AIDS.
"In the course of the movie, the two gay lovers are playing around, and they find a KS (Kaposi's sarcoma) lesion on the other one's back," Garner remembers. "The first thing I did after the movie was go into the bathroom to check for KS lesions, because I knew these men were like me."
For Garner, and many gay men of his generation who witnessed the damage HIV and AIDS wreaked on the generation before them in the 1980s, the disease was inevitable — so prevalent and unforgiving that it caused relentless fear and anxiety.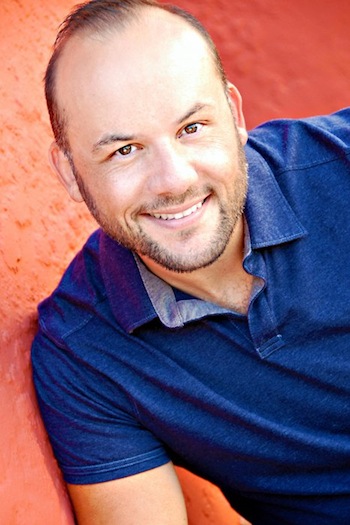 "It's like waiting for a bomb to drop on your house," Garner said.
At the age of 23, the bomb dropped for Garner. He tested positive and was told he had 10 years to live.
But that's when the fear began to evolve, Garner said, and a sense of "liberation from the fear and anxiety" emerged.
"The only time it really became clear to me that I wasn't afraid anymore was after I tested positive," he said.
Six months after his HIV diagnosis, a new treatment (protease inhibitors) caused a radical change in the epidemic; a "Lazarus effect," Garner said.
Today, 16 years later, Garner is editor-at-large at Positive Frontiers, a new project of one of the nation's most popular gay magazines. Alive and well, Garner is spearheading an effort to build a stronger sense of community and encourage engagement within the HIV-positive population.
As the 28th annual AIDS Walk Los Angeles approaches this weekend, Garner remains busy with two new projects aimed at addressing what he describes as a lack of social and cultural resources for the HIV/AIDS community.
Teaming up with Frontiers, Garner in April debuted "Positive Frontiers," described as "the nation's only HIV magazine for gay and bisexual men." He currently blogs about HIV issues for Frontiers.
"No one was doing it, and it was clearly needed," Garner said. "We realized there was an appetite for it."
While there are a number of other HIV-oriented publications, including HIV Plus and POZ, they have a broader audience and don't directly speak to gay men living with HIV, Garner said. Positive Frontiers explores everything from stigma to dating, to body image.
As a separate project, Garner hopes to soon fully unveil his recently launched website OutAboutHIV.org, which is focused on fighting the stigma that exists, within the gay community and outside of it, on people infected by HIV. The site will invite users to post short "coming out about HIV" videos
"If more and more people came out about being HIV-positive, the face of HIV would expand, and people would begin to realize that we are a vital part of the community. We are lovers, husbands, wives, parents, children, friends, neighbors, and colleagues," Garner said.
The campaign is modeled on "It Gets Better," which was launched by gay columnist Dan Savage to encourage LGBT young people who feel ostracized or bullied. But Garner is quick to point out that "OutAboutHIV.com" includes an element that he sees as lacking in that campaign  — a call for action.
"A lot of the organizations provide services that are very needed, but they're housing or food or transportation," Garner said. "What we need now, and I think everyone agrees, is community building for the HIV community."
Garner has long been involved in trying to stop the stigma around HIV and in creating a sense of community among those with HIV through political action, community organizing, writing and even comedy. Much of that passion has been inspired by his finally embracing being HIV positive.
"Eventually anyone who lives in fear their entire life reaches a point where they say 'I can't live this way anymore," Garner said.
Garner, now 40, grew up in San Bernardino, CA, and knew from an early age that he was gay.
"I was a little gay boy, forever," he joked.
Two years into a political science degree at UC San Diego, Garner came out as gay. Already active in political organizations, he dived into HIV prevention and became president of the college's Gay and Lesbian Association.
"Everyone, in their head, plans," Garner said. "When it happens, this is what I'm going to do, this is what life is going to be like, and then the minute it happens, all that goes out the window because you can't possibly prepare for it."
When Garner was diagnosed as having HIV in 1996, the disease still was considered a death sentence. At first, Garner was devastated.
"I think for about a year I had post-traumatic stress," he said.
It took him a few months to tell his family. "It went badly," he said. "Basically my dad sort of kicked me out. I wasn't living at home, but it was the act. It severed the relationship at that point."
Garner found the support he needed outside of his family. His best friend had sero-converted the year before, and Garner was still heavily involved in HIV prevention community organizing groups. Only months after his diagnosis, new treatments were discovered that have rendered HIV a chronic but survivable condition for most people.
"The world changed," Garner said. "That's sort of when AIDS died."
After a year-long shock, and the difficulty of coming out of a "second closet," Garner decided it was important to speak out about HIV and his experience.
He volunteered for San Diego's HIV prevention community planning council and started an HIV support group for young people that he called HIV-Twenty-Something. He also began to write for the Gay & Lesbian Times, a San Diego weekly. Politically, he even helped form the HIV community response to the 1996 Republican National Convention, which that year was in San Diego.
"Twenty years earlier I would have been a hippy, I'm sure, marching in the 60s," he said.
Then, anxious to try something new, Garner decided in 1998 to move to West Hollywood. Acting and writing had been something he had wanted to pursue for some time. He believed he could create as much change through art and culture as he could in politics.
For years, Garner performed for the gay and lesbian sketch comedy company "The Gay Mafia."
"I sort of struggled with how to integrate gay men's health and politics into performance, especially around HIV," he said. "HIV jokes can be a hard one."
Soon, Garner found a way to put it all together.
In 2003, Eric Rofes, the gay activist, author and educator who died in 2006, told Garner, a friend, that he wanted to do a play based on research done on gay men who had sero-converted.
"I said "I'd do it, but only if I could be funny'," Garner said. "And he welcomed that."
With Rofes, Garner wrote "Infection Monologues."
The sudden death of Rofes a short time later put the future of the play in jeopardy, but Garner stuck with it. It had its first full-scale production in Seattle in 2010 to enthusiastic response from critics and audiences.
Just last year, Garner brought "Infection Monologues" to Los Angeles. Frontiers magazine was a media partner.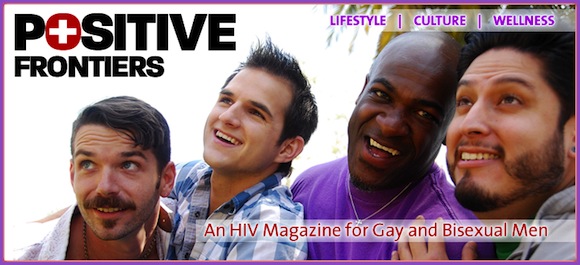 "They wanted to expand their coverage with HIV, and I was the person who could do it," Garner said.
Since "Positive Frontiers" launched, the response has been "overwhelmingly positive," according to Garner.
It's been 31 years since the first documented case of HIV, and more than 30 million people around the world remain infected.
"Last year was the game-changer year for the epidemic in the same way '96 was with treatment as prevention," Garner said, referring to the notion that suppressing the HIV virus in those infected would reduce transmission rates. "Now we know that the whole concept of treatment as prevention, and creating the AIDS-free generation, cannot happen without a strong healthy HIV culture and community, and POZ leadership."
To find out more about Garner's "OutAboutHIV.org" anti-stigma campaign, click here.