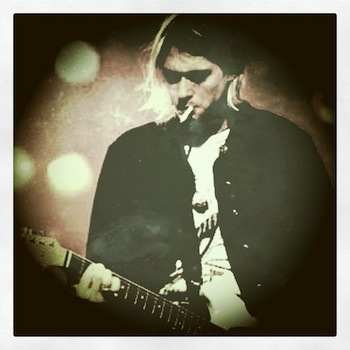 An intruder found inside the West Hollywood home of Frances Bean Cobain, the daughter of Kurt Cobain and Courtney Love, pleaded not guilty at the downtown Los Angeles courthouse this afternoon to one felony count of first-degree burglary with a person present, according to City News Service.
Marc James Franco, a 22-year-old transient, was discovered by one of Frances Bean Cobain's relatives who went to the home Saturday to care for Cobain's dog while the 20-year-old model/artist was out of town. Franco was allegedly doing laundry, and claimed he was a friend of Francis Cobain, reported TMZ.
Nevertheless, the relative called the police, who arrested him after Cobain told them she did not know the man.
Prosecutors were expected to ask a judge to set his bail at $500,000.
If convicted, he faces up to six years in state prison. Franco is due back in court Oct. 29 for a hearing to determine if there is enough evidence to require him to stand trial.
This year has seen a string of break-ins at celebrity homes. Intruders snuck into both LL Cool J's and Miley Cyrus' homes.