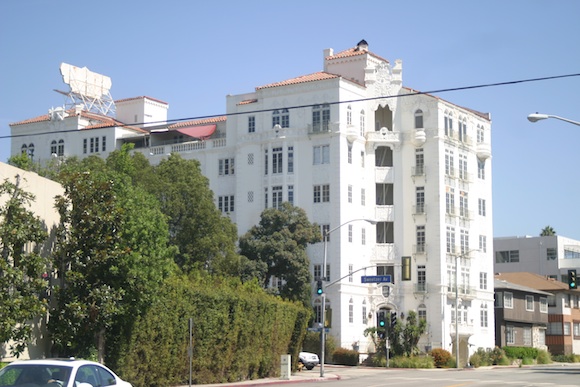 West Hollywood City Council instructed city staff to devise a policy regarding maintenance and upkeep of aging properties designated as "local cultural resources" at its Monday night meeting.
The need for such a policy came to light due to the controversial situation with the historically designated El Mirador apartment building, a case where historic-preservation concerns, land-use policy and rent-stabilization ordinances were all at odds.
At its August 6 meeting, the Council voted 3-2 to waive certain fees so the deteriorating seven-story, 32-unit El Mirador, built in 1929, could be rehabilitated and converted to either condominiums or an urban inn.
The Council wants to avoid being put in a similar situation to the El Mirador vote and instructed staff to hire consultants if necessary to come up with a policy that will apply to all buildings designated as local cultural resources. The Council approved the item on its consent calendar.
Buildings with the cultural-resource designation must follow stricter, and more expensive, standards for maintance and rehabilitation. However, the city's rent control laws often don't allow a building owner to make enough money to perform the needed upkeep on aging buildings.
At the July 16 Council meeting, the owner of the Sunset Lanai Apartments at 1422 Sweetzer Avenue (at Sunset Boulevard) begged the Council not to designate that Edward Fickett-designed building a cultural resource because he could not afford the financial burden for upkeep that the designation carries. The Council voted 4-1 to defer the vote on the Sunset Lanai until a policy is in place.
City staff will return at an unspecified future date with a recommendation on the new policy.