[dropcap]Y[/dropcap]ou're a loving parent who wants to carve a pumpkin with the kids. Or maybe you're a gay party boy whose idea of fun is dancing sweaty and shirtless. Perhaps you've got a grim fascination with celebrity that's best satisfied with a tour of places where famous people have died. No matter how you want to celebrate Halloween, West Hollywood and its immediate environs present plenty of options.
Our Events calendar lists a plethora of things to do and places to go to celebrate Halloween. On this page WEHOville presents a carefully curated list of the best of those options. We also offer advice on how to navigate our already congested burg on a day when, by some estimates, nearly half a million people will descend on us, briefly boosting West Hollywood's population density to 10 times that of New York City.
The biggest crowd gathers between 6 and 11 p.m. on Santa Monica Boulevard between La Cienega Boulevard and Doheny Drive. With cars banned, the streets will be swarming with vampires and ghosts, witches and goblins, mass murderers and caricatured politicians. But there are plenty of other activities leading up to what the city bills as Costume Carnaval, now in its 24th year. Here are our top choices:
[hr]
Cool for the Kids (and You Celebrity Hunters)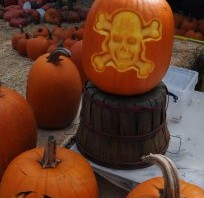 Mr. Bones Pumpkin Patch offers pumpkins, cornstalks, Indian corn, gourds, squash and straw bales. It's good for kids, and also good for you celebrity stalkers. Hollywood.com describes Pumpkin Patch as the "place where every D-lister in the celebrity world with either a child to please or a pair of short denim cut-offs" goes to show off. Don't believe that? Check out their posting of 10 Pumpkin Patch D-list photos. The Mr. Bones folks have been making the trek from Oregon since 1987 to give us a taste of old-fashioned Halloween. They offer private parties for children on weekdays and on weekend mornings.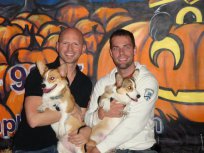 One special event is Tuesday's Pooch Party, from 5 to 8 p.m. Mr. Bones offers a "puparazzi" to shoot a pic of your costumed mutt and sessions with pet psychic Lori Spanga.
A $5 per pup donation is requested, with proceeds going to support the Best Friends Animal Society, which runs a shelter for abused and abandoned pets.
Mr. Bones' Pumpkin Patch, on North Doheny Drive, just north of Santa Monica Boulevard, is open Sunday through Thursday from 9 a.m. to 7 p.m. and Fridays and Saturdays until 8 p.m.  
[hr]
An Artsy Take on All Hallow's Eve from Kat Von D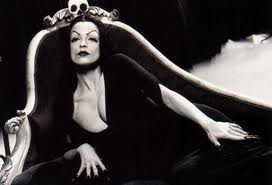 Let's be clear, we aren't talking Rembrandt here. We aren't even talking Jeff Koons. After all we don't have a LACMA or MOCA in WeHo. But if you're a hipster who wants to tint your Halloween with a drop of lowbrow culture, check out Kat Von D's Wonderland Gallery. The gallery, next door to Von D's High Voltage Tattoo on North La Brea, is showing a collection of photographs of Maila Nurmi.
We get that most of you young readers have no idea who Nurmi is. So ask your older friends about the "Vampira Show." Nurmi, born in Finland and a niece of Olympic runner Paavo Nurmi, arrived in Hollywood in the 1940s and worked as a model and actress. Her big break came in 1953, when Nurmi bound her breasts and painted her body white and showed up at a Hollywood Halloween ball as the ghoul woman from the Charles Addams cartoons. She won the ball's costume contest and the attention of a TV producer for KABC, who asked her to host the station's late night horror film series. Thus was born "The Vampira Show" and the concept of the "glamour ghoul." She later moved to station KHJ, developed a following that included James Dean and was the subject of articles in Life and Newsweek.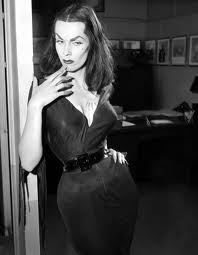 Nurmi also appeared in "Plan 9 from Outer Space" in a nonspeaking role. The movie, widely panned at its release in 1959, went on to become a cult classic.
Wonderland features more than a dozen photos of Nurmi, some publicity shots and others more intimate portraits of her with a shaved head and a bit of a mohawk. All of the photos are available for purchase. Wonderland also offers some ghoulish books for sale, including "Taxidermied: The Art of Roman Dirge," "Weirdo Noir: Gothic and Dark Lowbrow Art" by Matt Lukes Jordan and a collection of photos from Philadelphia's Mutter Museum, the ghoul's Heaven.
Wonderland Gallery, 1257 N. La Brea Ave. near Fountain. Open daily from noon to 8 p.m.
[hr]
If You Need Proof That Death Ain't Pretty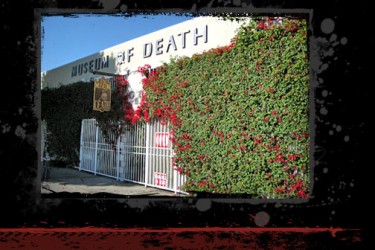 You've got to be one grim reaper, or perhaps a necrophiliac, to really "enjoy" this museum visit. The man at the door of the Hollywood Museum of Death knows that and makes sure you're sufficiently warned about the alarming displays before he takes your $15 admission fee.
It is educational, however. That is the idea say founders James Healy and Cathee Shultz, who decided to help fill what they saw as a void in awareness of death in the United States. They say they "decided to make Death their life's work."
The museum is a series of small interconnected rooms, each devoted to a different deadly theme. It boasts that it houses the world's largest collection of artwork by serial killers. It also is full of photographs of those killers' other work, with a major display of pics from the Charles Manson killing.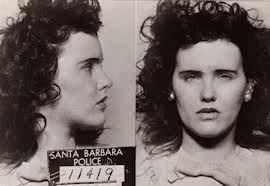 And there are separate displays on everyone from Manson to Ted Bundy, Jeffrey Dahmer and John Wayne Gacy. The museum also has a collection of gruesome morgue photos of the Black Dahlia.
Other items include videos of serial killers, replicas of execution instruments and mortuary and autopsy tools. Warning to PETA members: The museum exhibits more than a few dead and stuffed dogs.
If your legs aren't wobbling after the museum tour, step next door to the Chaos Gallery, which features what it calls "provocative" work by local and international artists. One of its most notable exhibits was "Scum Fuc," dedicated to the late GG Allin, known as "the most spectacular degenerate in rock & roll history." The exhibit included artifacts, prison writings and Allin's 1993 autopsy report. Allin, born as Jesus Christ Allin, became notorious in the late 80s and early 90s for stage appearances in which he defecated and urinated and cut himself, and sometimes attacked fans.
The museum is open Sunday through Friday, 11 a.m. to 8 p.m., and from 11 a.m. to 10 p.m. on Saturdays. Admission is $15. There is no age limit, but the owners recommend the exhibit only for mature audiences. Chaos Gallery is open Wednesday through Sunday, 11 a.m. to 8 p.m. Admission is $10, or free if you have purchased admission to the Museum of Death.
[hr]
Dearly Departed Tour Finds Humor in Celebrity Death
It's hard to say what's more fun about the Dearly Departed Tour. The schadenfreude that comes from looking at the places where people more famous than us have died? Or maybe it's the hilarious monologue delivered by guide Brian Donelly during the two and a half hour drive through Hollywood, West Hollywood and Beverly Hills.
Scott Michaels, founder of Dearly Departed, has become the go-to guy for anyone who finds a dead Mae West more fascinating than any living Kardashian. In addition to the tour business, he operates the celebrity death website FindaDeath.com. He also produced "Six Degrees of Helter Skelter," a documentary about more than 40 places related in some manner to the notorious Charles Manson murders.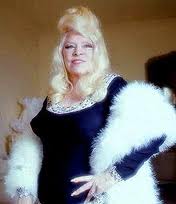 With Donelly as driver, the tour bus goes by places as varied as the corner of Ivar and Hollywood Boulevard where Fred Mertz collapsed, to be hauled back to his apartment to die, and the Hollywood home where Albert Dekker, known for his role in Dr. Cyclops in 1940 was found dead in the bathtub, naked, handcuffed, blindfolded, with a horse's bit in his mouth and nasty words written on his butt. The police ruled the death accidental.
There's a sad stop outside the modest apartment on Harold Way where a nearly bankrupt Bela Lugosi died. The last place where Mae West could say "come on up and see me some time," the Ravenswood Apartments on North Rossmore Avenue also is on the tour.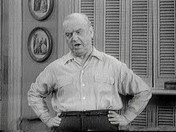 Donelly drives by dozens of houses on the tour, offering up hilarious jokes, answering the customers' questions, and tossing Tootsie Rolls to anyone who can answer his. The most chilling moments on the tour are those where he plays recordings of 911 calls.  There's the confused call that came one night in 2009 from the 17,000 square foot mansion where Michael Jackson was staying on Carolwood Drive in Holmby Hills. There's anguished Joaquin Phoenix, pleading for help for his brother, River, from a telephone booth outside the Viper Room on Sunset Boulevard. And there's the 1989 call from Lyle Menendez, who tells the police he and his brother have arrived home to find mom and dad shot to death at their home on North Elm Drive in Beverly Hills.
The tour also stops for a bathroom break at Wills Rogers Park in Beverly Hills, where Donelly explains that inside is the toilet where George Michael was arrested for performing a lewd act in front of a cop. The ladies bound off the bus to walk into the bathroom to get their pictures taken on the spot.
For Halloween, Dearly Departed is offering a special tour of horror film locations in Hollywood and Pasadena. They include the Strode house, the HEDGE, the "speed kills!" street, and the Finale street, which is in south Pasadena. The tour includes a stop by the apartment building where Bela Lugosi died and a complimentary copy of his death certificate.
The tours, in a 13-person vehicle, leave from 6603 W. Sunset Blvd. in Hollywood, between North Shrader Boulevard and Cassil Place. Tickets can be bought online for $45. The tours begin at 1 p.m. except for Oct. 27 and 28, when 10:30 a.m. tours also are offered. Call 212-209-3370 to buy tickets by phone and check tour times.