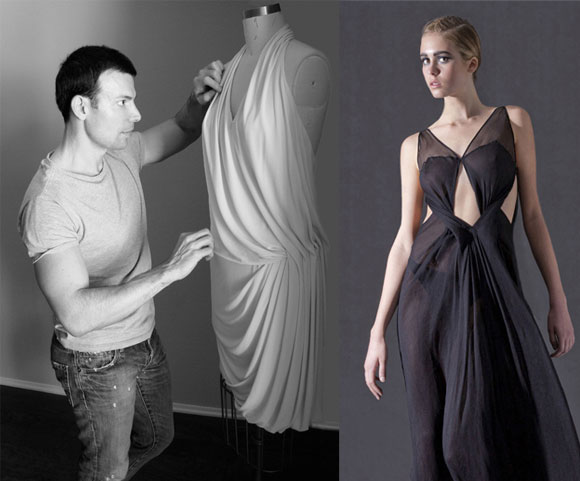 [dropcap]G[/dropcap]reek-born fashion designer Michail Sykianakis made a name for himself in Europe, working with designers like Matthew Williamson and Julien Macdonald. He moved to the United States in 2008 to be head designer for Southern California A-lister Max Azria's runway collection (that blousy blue low-cut gown that Angelina Jolie wore backward to the 2009 SAG Awards? That was Sykianakis). Sykianakis' own line is called Mihail Kian.
[hr]
Do your surroundings affect your design aesthetic?
My surroundings affect my mood. Living in West Hollywood is important for me to feel happy where I live somewhere. That affects my mood and that, in turn, affects my work.
I wouldn't say my design aesthetic is very Los Angeles. I think it's much more international. But it's nice to live in a place where [there's] sunshine and the weather is lovely to go out all the time. It makes me happier to do my work.
What do you mean by a 'European' sense of style?
I had British training at Central Saint Martins in London. I have a European background, being Greek, and I really love French fashion overall. I think my style has a cold sophistication about it in a way, which is different from here. At least that's what I was told by various professionals.
I don't actually wear a lot of colors. I admire people who do. I can carry certain colors okay. I personally feel comfortable with navys and grays and blues and sometimes a little bit of green. Not something super crazy. Yellows and reds, I could never wear.
What do you think are some the upcoming trends?
Overall, I think there is a lot more structure going into clothes. I think for example, the jacket. It can be worn in a more casual way … but overall it's having a comeback. You see it with dresses on the runways. In big cities like New York or London, there's still the corporate wear. I think there might be more relaxed way to wear the suit. And with the jacket coming along, they can wear it in a more casual way.
I don't usually work a lot with trends myself. I derive inspiration from certain things at specific times. Very often I do see different trends coming up, but I am not interested in "oh my god. I have to be on trend." Usually trends are for the more commercial market.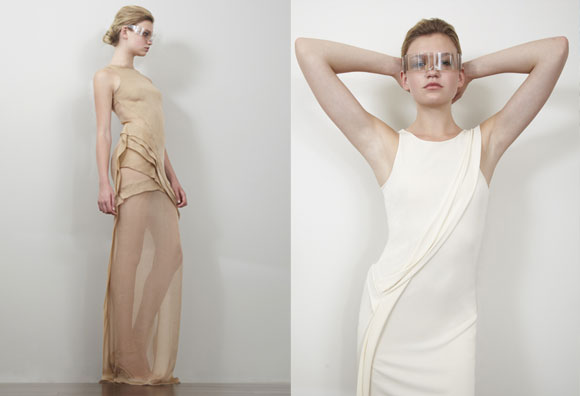 West Hollywood is known for welcoming newcomers, both those from the U.S. and from other countries. But how good are people at placing your accent?
(Laughs) I think a lot of people here in L.A. think it sound a little British, mixed with something else. But I don't think the British think that of me.