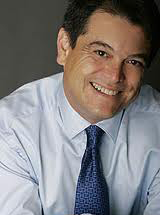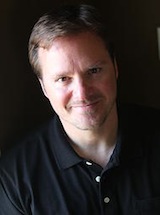 With Tuesday's election just behind us, two West Hollywood activists and one incumbent have announced their intention to run for election to the City Council next March. Local attorney and activist Steve Martin, fresh off a victory in gathering enough signatures to force a March 2013 vote on term limits for the West Hollywood City Council, alerted supporters Thursday (Nov. 8) that he will formally announce his candidacy next Tuesday at 6 p.m. at the Beverly at 8713 Beverly Blvd. near San Vicente.
Sam Borelli, a 13-year resident of West Hollywood, announced his decision to supporters last week. He will make his formal announcement at 6:30 p.m. Tuesday at Kitchen 24 at 8575 Santa Monica Blvd. near Westmount Drive.
Meanwhile, Mayor Jeffrey Prang will announce his re-election campaign Sunday (Nov. 11) at a private fundraiser at a home in Los Angeles.
Borelli, an independent communications and public relations consultant, has served on the board of the Trevor Project, co-founded the LA LGBT Youth Advocates Coalition and helped launch the Buddy System, a program to foster intergenerational interaction. In 2003, he was appointed to the West Hollywood Public Safety Commission. He has volunteered with groups such as Life Group LA, Angels of Change and Models of Pride.
Martin served on the council from 1994 to 2003, losing his seat to long-time council member Abbe Land, who decided to run again after taking a break from the council seat she'd held since 1986. Martin is a vocal critic of Land and councilmember John Heilman, who has served on the council since the city's inception in 1984.
He and neighborhood activists who organized the West Hollywood Term Limits campaign have complained about the lack of turnover on a council that they see as unresponsive to local residents. Heilman has served for 27 years, Land has served 20 years. Council members John Duran and Prang, both up for re-election next March, have served for 11 and 15 years, respectively.
Both have filed papers indicating their intention to run for re-election. Prang currently serves as mayor, a post that rotates every year among council members. The fifth councilmember, John D'Amico, was first elected last year. The city clerk accepts candidate nomination papers beginning at 8 a.m. next Tuesday with a deadline of 5 p.m. Dec. 7 for filing.