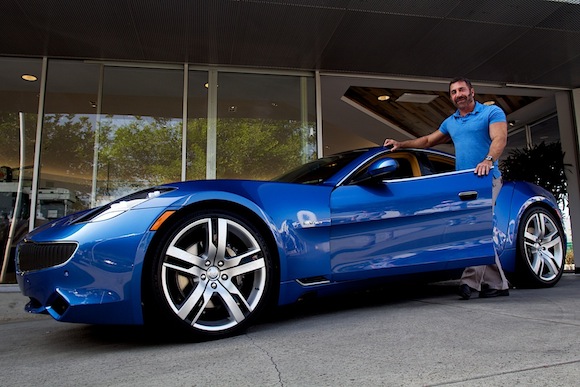 Music, contests and lots of cars are one way to spend your weekend at the West Hollywood Auto Show.
Expect to see some of the hottest cars destined to end up in the hands of the Lindsay Lohans and Bobbi Kristinas of the city.
Dealerships from Toyota, Honda, and others will be on display, showcasing new technology, like the new capacitive touch controls found on the Chevy Volt.
The event, sponsored by Frontiers magazine, runs on Saturday and Sunday from 11 a.m. to 5 p.m. It's also free. Cars will be at the James Lot on Sunset Boulevard between San Vincente Boulevard and Doheny Drive.
Some of the dealerships bringing cars to the show include Pacific Porsche, Scion of Hollywood and Hornburg. If we're lucky, Hornburg could bring out the redesigned Range Rover Sport
"There's not a huge variety of auto brands in West Hollywood," said Frontiers magazine editor David Stern. "Often you'll have to travel to Santa Monica, Downtown L.A. or the Valley to shop for new cars. Since so many auto dealers advertise to the LGBT market with us, we decided to bring the cars to the consumers." Companies like Chevrolet have often marketed to LGBT shoppers, including a recent ad campaign for the Volt — a caption from the car reads, "Mom, Dad, I'm electric."
It will be the magazine's first foray into the planning of an auto show, with Stern as the chief organizer.
Remember that $100,000 chromed-out Fisker that Justin Bieber sped down the 101 Freeway in? Check out Fisker Santa Monica's electric sports car yourself, and if you have the cash, you too can chrome it up.
Maybe it's the classics that bring you out to a car show. The event will also feature cars from the Great Autos of Yesteryear (G.A.Y.), the largest LGBT car club on the West Coast. The club has over 1,100 members who cumulatively own more than 3,200 cars.