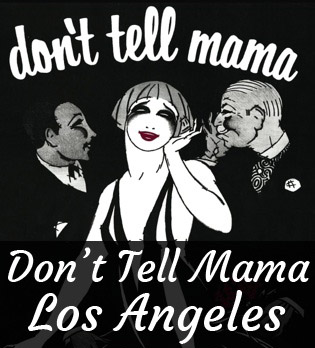 Don't look for Don't Tell Mama to have cabaret shows when it opens in West Hollywood. Although the New York branch of Don't Tell Mama is famous for its cabaret shows, such shows will not be included here. At least for now.
Jeffrey Steinberger, one of the partners in Don't Tell Mama, set to open in four-to-six weeks in the old O-Bar location at 8279 Santa Monica Blvd (at Sweetzer Avenue), explained the reasoning for leaving the cabaret off the menu.
"We're gonna try out and see how the restaurant and bar go," Steinberger told WEHOville. "Then we'll see if the neighborhood understands what we're doing, see if they like us and let them get accustomed to what we're doing."
If people start supporting the restaurant, Mama may start bringing in cabaret shows.
"When [the residents and city officials] see that we follow the rules according to what we told them we were going to do, then we may accommodate a cabaret later on," Steinberger said.
Despite the lack of cabaret shows, trips to Mama will be entertaining. The restaurant intends to have singing waiters and bartenders serenading diners.
The singing waiters will mean that Mama will more closely resemble Miceli's in Hollywood, long known for its singing waiters and Italian food. But rather than Italian, Mama will have New American cuisine.
Steinberger and his lawyer were appearing at a Community Development Director's hearing in City Hall on Tuesday afternoon to get the minor conditional use permit (M-CUP) that allows Mama to have the singing waiters.
Acting Community Development Director John Keho granted the M-CUP with several provisions. The restaurant can have no more than six people, including a pianist, performing at any time. Occasional guest singers, including people from the audience, will be allowed to perform.
Mama must also serve food the entire time it is open, which at least initially will be 11 a.m.-2 a.m., Steinberger said. The M-CUP also prohibits Mama from having a cover charge or a minimum-number-of-drinks requirement.