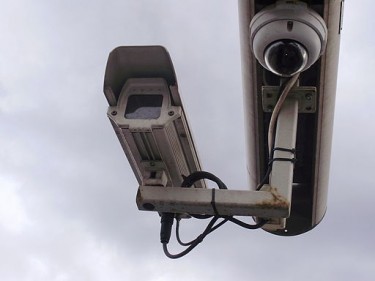 The West Hollywood City Council opted not to install security cameras in Plummer Park at Monday night's city council meeting, unable to reach agreement on a proposal by city staff.
In response to recent crimes in the park, including shootings of a transgender woman in November 2011 and a transient man in August 2012, the city was proposing to install cameras throughout the park on a pilot basis.
Several options for cameras were considered, but city staff pushed for a motion-activated camera that would send 10-second videos to the sheriff's station whenever activated. Kristen Cook, the city's public safety manager, said the cameras would only be used after the park closes at 10 p.m.
Councilmember John Duran questioned the need for cameras at all, suggesting that increased sheriff's patrols would be more effective.
"Why wouldn't uniformed officers be better than a camera?" Duran said. "An officer can make an arrest while a camera can only monitor motion … cameras create a false sense of security."
Mayor Pro Tem Abbe Land agreed.
"I don't think having cameras is the answer," Land said. "I think that we started to apply the answer which is having more deputies present, having private security, insuring that we have the lighting."
Cook said the increased sheriff's patrols instigated after the August shooting was making a difference in the number of crimes in the park.
Land also noted that the city had failed to do needed upkeep of Plummer Park, such as making sure all lights were operational. The city had originally planned to close the central portion of the park in February 2012 for major renovations. Public outcry put those plans on hold and the city has now begun doing maintenance work.
Mayor Jeffrey Prang, who sponsored the item, said the increased patrols might not be sustainable in the long run, that cameras would be the least expensive.
Prang noted concerns about privacy and personal liberties issues, but felt there was a way to have cameras without impeding on privacy too much.
Councilmember John Heilman pointed out that in a public park, privacy isn't expected.
Duran countered by quoting Thomas Jefferson, "Those that demand both security and liberty shall have neither."
As the council seemed divided, the matter was tabled on a 4-0 vote. Councilmember John D'Amico was absent.