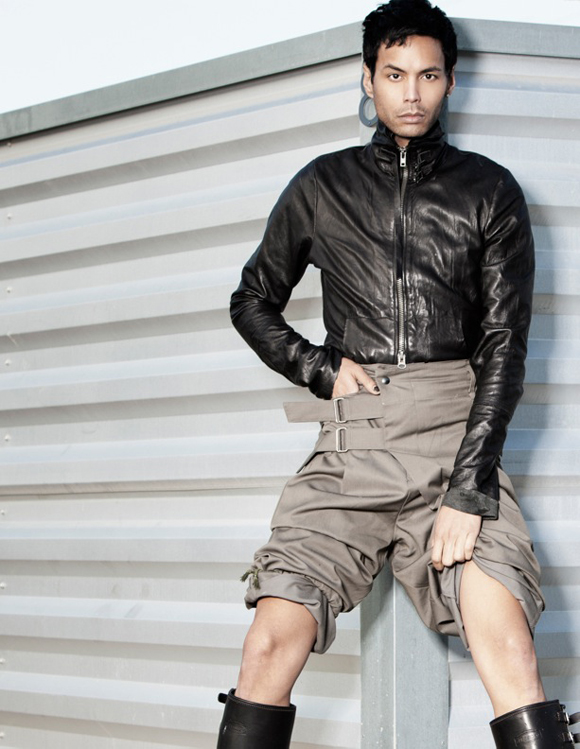 When Sutan Amrull first started performing in drag 21 years ago, he never thought he'd see a 12-year-old girl screaming his name at boy-band level excitement after his show.
"When I first moved to Hollywood … we were just kind of go-go dancers who got paid 75 bucks," said Amrull, 38, who uses the stage name Raja. "There you were, this novelty funny thing who danced in a corner. And now we're headliners at clubs."
For Amrull, this is in part due to the success of "RuPaul's Drag Race," where iconic performer RuPaul hosts challenges that weed out contestants until someone is crowned "America's Next Drag Superstar."
The reality show, which has completed four seasons and began airing an all-stars season of alumni entertainers in October, has been a ratings juggernaut for TV channel Logo and boasts an avid following of both gay and straight viewers. This coming season, another WeHo drag queen, Detox Icunt, will compete on the show, continuing a long line of WeHo queens who have competed for the crown.
Turns out, Detox doesn't have to go far for a champion's advice.
In 2011, Amrull won the title in season three, a season that got so much fanfare that even New York Times fashion critic Cathy Horyn took notice.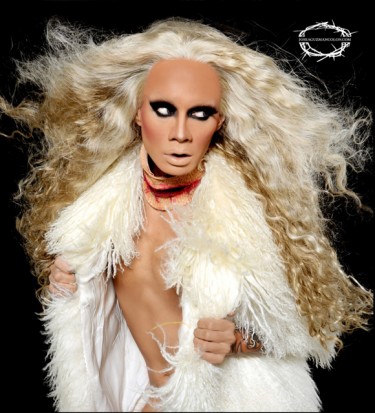 "(Raja) vamped her way into the finals with a haughty androgyny that ultimately left rivals Alexis Mateo and Manila Luzon in the dust — as in, I'm blowing this small town and your dippy frocks," Horyn wrote in an August 2011 column. "Raja was simply older and wiser (at 36), and she looked fabulous in a black low-cut jumpsuit."
"[The show has] really brought [drag] back to life on such a level that I've never seen before and I think a lot of people within my age group will agree with that," said Amrull, who was born in Baldwin Park and raised in both Indonesia and Southern California.
And while the art of female impersonation has long had its place on the stage, it hasn't always been mainstream and accepted. Aside from RuPaul or Martin Lawrence's Sheneneh character from the comedian's sitcom, "there was very little drag on television and now it's part of our regular dialogue … to be household names, it's beyond what I would ever imagine," Amrull said.
It was little surprise to fans of the show when Amrull emerged victorious on "Drag Race," especially given his history as a makeup artist, and Tyra Banks impersonator, on "America's Next Top Model."
That show's a breeze compared to Drag Race, Amrull said.
"What do they have to do? They just have to stand there or hang on something — and they're like crying," he said.
It doesn't hurt that he's pretty freaking gorgeous. Amrull is thin and toned, and in his "boy clothes" — edgy, statement blacks from designers like high-fashion goth kingpin Rick Owens —he has a look similar to musician Dave Navarro's style. One of Amrull's many tattoos is based on the French form, "androgène" – a word that inspired him when he saw it in "Vogue Paris."
"Sutan has such a demanding presence outside of drag that when you combine his raw energy with Raja's culturally eclectic stage presence, magic happens," said Lucas John, co-founder of gossip website WeHo Confidential, which devotes considerable space to the area's nightlife (and drag) scene. "You won't see Raja performing top 40 unless it's a real oldie and that classic sensibility is typically present in her sexually sophisticated fashion choices. In the Drag world, the persona outshines the boy under the wig, but that's simply not the case with Raja. Sutan and Raja really are on their own team playing in a whole different league and that's what sets Raja apart from all the other queens."
It takes Amrull about an hour to become Raja — adding some extra gloss or jewels when he's got the time — until he emerges as a fierce ethnic diva who oozes sex appeal and takes her cues from "drag role models and models from the past and present." He describes Raja's look as "kind of dramatic." Amrull isn't afraid to venture into fishnets and body hugging hot pants to perform renditions of Inya Day's "Nasty Girl" or Lady Gaga's "Electric Chapel," or strut the street in high heels and mini skirts for his modeling demo reel.
Raja has allowed Amrull to travel the world performing. He was even recognized on the street in Hong Kong, he said.
All the traveling takes him away from West Hollywood, so he tries to make use of his time when he's here. When possible, he tries to perform Tuesday nights at Rage.
"Those moments are rare now," he said.
"I don't get to perform [at the West Hollywood bars] too often, but when I do I love it because it's home and it's where I can try new numbers and workshop them in front of friends … My favorite is to do ballads and to do things that are a little bit more progressive, whereas when I go out of town I have to cater to the audience a little bit more. [On the road,] I tend to do things that are more high energy and dance related, which is not always my favorite thing. I try to keep it pretty consistent, but when I'm at home I feel like I get more freedom to do what I feel, whatever emotion I'm feeling on that particular day."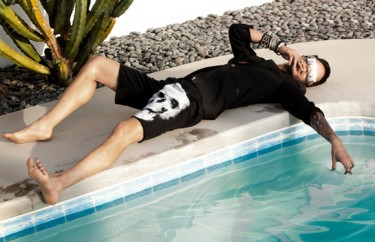 When he can't find the time to get onstage himself, Amrull said he can be found cheering friends on from the audience at Rage, Hamburger Mary's, Micky's or at one of the downtown Los Angeles shows.
"I love watching drag shows and taking notes and learning from other queens," he said. Since his transformation process takes an hour or more before each show, Amrull says he can get "sick of getting in drag a bit, but I love watching other queens."
As drag has grown in popularity, it's helped issue new talent into the music community. Since appearing on "Drag Race," Amrull has released two singles under his stage name.
The first, "Diamond Crowned Queen," is a grungy dance mix that debuted at No. 50 on Billboard's club music chart in May 2011. The second, a faster, techno-style song called "Sublime" was released in August.
He's not in the minority; several "Drag Race" alums have shared and sold their original works online, and worked with more established artists. Since he was crowned winner of Drag Race's first season, Nea Marshall Kudi, (or BeBe Zahara Benet to his fans) has released a few singles and appeared in a music video for Erasure's re-release of its hit "A Little Respect." Willam Belli, already an established film and TV actor before appearing on "Drag Race," gained some attention earlier this year when he and fellow Los Angeles-based drag performers Vicky Vox and Detox lampooned Chick-fil-A and its owner's conservative politics in a parody on Wilson Phillips' "Hold On" called "Chow Down at Chick-fil-A."
"[Music has] always been a part of drag," Amrull said. "You know, we lip-sync to music and some people do it live. But in this day and age, it's like everybody has to put out a song. It's kind of the next step: You were on a reality show, now you have to put out a song. For me anyway, I think it's very personal because I've always enjoyed music and I definitely have my own soundtrack to my life that I play everyday."
Amrull is also returning to his roots. He's creating a series of online makeup tutorials, which will soon launch and feature famous friends like "The Vampire Diaries" actress Kat Graham and musician Tommy Joe Ratliff, who plays guitar with Adam Lambert.
He says "some will be drag-related" but that the main message will be "how to bring a creative idea into fruition. It's not just the makeup, it's the wardrobe, it's the hair."
Just another way a girl can keep them screaming for more.
[hr]