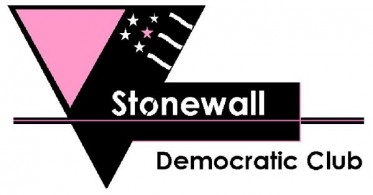 Political candidates stacking endorsement meetings with supporters just got a little harder to pull off as one Democratic club voted Monday night to change its bylaws to discourage such stunts.
The Stonewall Democratic Club voted 23-7 to alter its bylaws to require members to have joined at least 84 days prior to the meeting where the club votes on candidate endorsements, up from the previous 25 days. The club also voted to restrict the number of memberships that could be paid for with a single check to four, down from a previously unlimited number.
The changes comes as the 37-year-old LGBT democratic club attempts to combat the long-standing practice of political candidates buying a large number of memberships for supporters who show up for the endorsement vote and never return again, or as member Ed Buck described it, "drive-by memberships."
Heidi Shink, the club's vice president of communications, called the change a "housekeeping" vote that will protect the integrity of the club. "The vote tonight was intended to strengthen membership and encourage membership," Shink said.
The change met little opposition, although member Sheila Lightfoot spoke against it, pointing out that more people get interested in joining such clubs closer to the election. "I would think you would want more people to join," Lightfoot said.
The bylaw change takes effect immediately, meaning that anyone who is not currently a member will not be eligible to vote at the club's January 14 endorsement meeting for candidates in the March 5 municipal election.