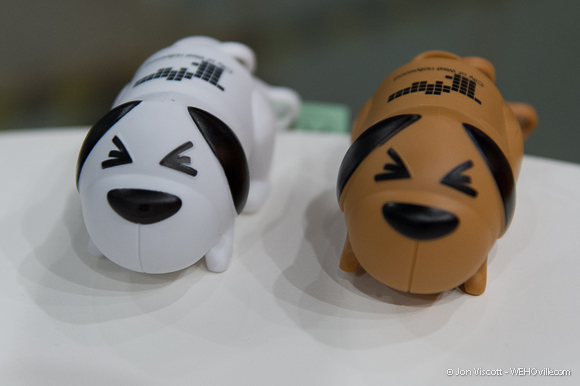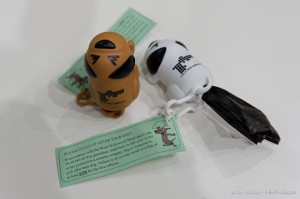 Looking for the perfect stocking stuffer for the dog lover on your Christmas list?
Look no further than West Hollywood City Hall.
The city is offering tiny dog-shaped plastic containers that hold a supply of plastic bags for picking up doggie poop. The plastic bags come out of the rear end of the plastic dog.
Helen Collins of the city's public works department said the city provides the containers to encourage people to comply with city ordinances about picking up after their dogs.
"We've always offered them," Collins said. "This year we just went out and looked for a different type. Usually we have the little fire hydrant ones. People would take them or not, but these are so cute that the people have to take them."
Even better, the doggie pooper-scooper containers, which attach to dog leashes, are free.
Attendees at Monday night's City Council meeting, where Collins was handing them out in the lobby, laughed and smiled at the sight of them.
The city will have the doggie pooper-scooper containers available at various city events. Or people can stop by the third floor of City Hall and ask for Collins.