Worship scruff? Crave a clean shave? These West Hollywood hair havens, and a few within arm's reach of the city, deliver top-notch results.
[hr]
SHAVE AND A HAIRCUT
[hr]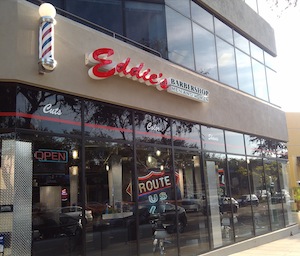 8704 Santa Monica Blvd.
West Hollywood, CA
(323) 979-8636
Eddie's unisex, family-friendly barbershop is new-ish to the neighborhood but fast becoming a favorite for affordable cuts, color, shaves and facials.
8209 Melrose Ave.
Los Angeles, CA
(213) 596-9110
Just outside West Hollywood, Bolt is old-school with a punk vibe. Known for giving good mohawk, it offers straight-razor shaves, shoe shines, member perks and late-night hours.
The Standard
8300 W. Sunset Blvd.
West Hollywood, CA
(323) 650-5669
A rockabilly-themed hipster barbershop, Rudy's doesn't take appointments. But they do dole out affordable, creative cuts and shaves — fast.
515 N. La Cienega Blvd.
West Hollywood, CA
(310) 657-4726
Baxter Finley provides a classic, tailored barbershop experience. (No quickies or flatscreens here, folks!) Haircuts start at $40 but include hot towel and straight razor clean-up.
[hr]
SWEET BOYZILIANS & SMOOTH WAXES
[hr]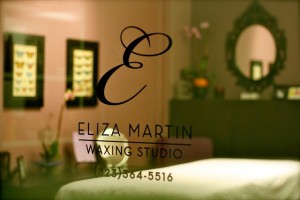 Salon Republic
8000 Sunset Blvd, Ste 63
Los Angeles, CA
(323) 364-5516
Fast, safe and friendly, Martin boasts five years of experience, a healthy roster of dedicated clientele and an affordable service menu for men. (Prices start at only $10!)
7931 Santa Monica Blvd.,
West Hollywood, CA 90046
(310) 430-5157
"Your boyfriend's best friend," Sugar Me does affordable brow jobs, body hair removal and more via body sugaring, which uses all-natural sugar paste instead of wax.
7879 Santa Monica Blvd.
West Hollywood, CA
(323) 656-0030
While mainly for women, Plush has extremely loyal male clients who favor nose and neck waxes, the latter of which can make a haircut last longer.
Ma Maison de Beauté
8804 Rosewood Ave.
West Hollywood, CA
This upscale boutique spa has been around for more than 20 years. Brow waxing is their forte, but they feature a full range of esthetic services, including laser hair removal.
[hr]
NATURAL BROWS
[hr]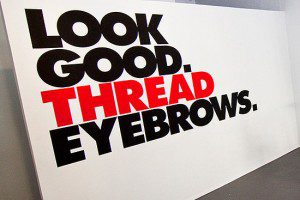 7374 Melrose Ave.
Los Angeles, CA
(323) 272-4484
THREAD is fast becoming the area's top brow studio for those who prefer threading. Clients are mostly female, but the modern space and familial vibe are "guy-friendly."
8350 Santa Monica Blvd.
West Hollywood, CA
(323) 822-2769
Located by Gelson's, Prime Brows features great natural light and a special menu of forehead, cheek, ear, beard-line and neck threading services for men.
Warren-Tricomi
8327 Melrose Ave.
Los Angeles, CA
(323) 651-4545
Streicher regularly handles A-list celebrity brows but displays zero pretentiousness. She and her staff are known for tweezing and tinting brows to natural-looking perfection.