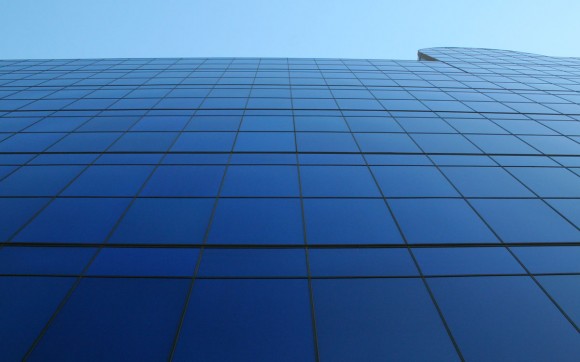 When the Pacific Design Center was built in 1975 the West Hollywood area was made up of low-scale residential neighborhoods.
Needless to say, the hulking structure was highly controversial. Residents complained of the design's lack of relation to the history of the area and its complete disjunction from the surrounding residential scale. Pauline Schindler, the widow of Rudolph Schindler, architect of the Schindler House and an early West Hollywood resident, was one of the most vociferous critics of the design.
But Cesar Pelli, architect of the PDC, is a notorious smooth-talker and eminently likable man. His charm and ability to disagree without being disagreeable smoothed the controversy over.
Blue glass, he argued, would help to hide the bulk of the building by blending in with the sky above and, simultaneously, the reflection in the glass would speak to the scale of the surrounding neighborhood.
The result is a building with an exterior both shocking and right; like a well-kept classic car, it has barely aged. The original PDC is a building that, if only because of its color, would be just as controversial today as it was in 1975—an example of the provocative power of color.