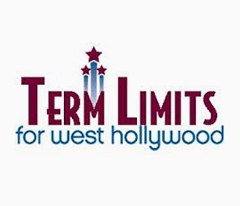 Term limits supporters are crying foul over the West Hollywood-Beverly Hills Democratic Club's rejection of term limits during its holiday party on Sunday afternoon.
At that party, club members voted 36-4 against endorsing Measure C, the official name for the term-limits initiative on the March ballot that proposes limiting West Hollywood City Council members to three four-year terms.
Term limit supporters say proper notice wasn't given of the proposed endorsement vote. Invitations for the party went out in November with mention that the party would include a "brief meeting for some business items and endorsements, details to follow." But, they say, those details never came.
However, club president Lillian Raffel said the details of the endorsement vote weren't needed.
"Our parliamentarian said it was a legal notice in terms of our bylaws," said Raffel, who's been a member of the club for 20 years, and president for the last two years. "If they wanted to know what the endorsement items were, they could have called to find out."
Sheila Lightfoot, another term limits supporter who joined the club six months ago, questioned whether having the Measure C endorsement vote during a party was ethical. "Who has a business meeting during a Christmas party?" Lightfoot asked.
According to Raffel, it's not unusual to conduct official business during a holiday party, something that longtime member John Altschul verified, but with a caveat.
"It's quite common to have a business meeting as part of the holiday party," Altschul said. "However, in the past, all the business meetings have had a clear agenda. I've never seen it where they tried to process an endorsement without letting people know what they were endorsing in advance. At the very least, it's not transparent."
Councilmember John D'Amico was also disturbed by of the lack of transparency.
"I abstained from the vote because I didn't like the process," D'Amico said.
Term-limits supporters wondered why the endorsement vote was held separately from the group's regular endorsement meeting, which is scheduled for Jan. 16.
Lauren Meister, a term limits supporter and 10-year member of the club, called it an act of "voter suppression."
"After seeing who was in attendance, i.e., all five West Hollywood council members, I got it," Meister said. "They did not want to risk waiting for a January meeting because people who had joined the club recently would be able to vote."
Club bylaws state a person must be a member for 25 days to be eligible to vote on endorsements.
Raffel dismissed the notion of voter suppression. She said that the club would be voting on races for two city council seats in West Hollywood and three in Beverly Hills in January, which meant that agenda would be full.
"That's a lot of candidates to get through in one night," Raffel said. "The only reason I can think of that they're upset about this vote (not to endorse Measure C) is that they wanted to stack the endorsement vote meeting in January."
Raffel stated there was no intent to deceive on the club's part, but people have to participate in the club to understand how meetings are run.
"If they're not coming to meetings to understand how things are conducted, I can't help that," Raffel said.