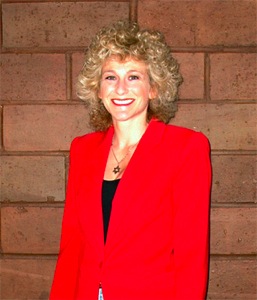 The campaign committee that successfully placed a term limits initiative on the March 5, 2013 ballot announced that community activist Lauren Meister will serve as chairwoman of the "Yes on Measure C" Campaign Committee.
Meister,  currently president of the West Hollywood West Residents Association, has served on the West Hollywood Planning Commission and is a former city council candidate.
"West Hollywood is ready for fresh, new leadership, but City Hall insiders have created an institutional impediment to change"  Meister said.  "A YES vote on Measure C will ensure that everyone in our community has an equal opportunity to participate in local government. This will result in new ideas, new energy, a brighter future for West Hollywood."
The Campaign Committee also announced the hiring of West Hollywood-based consulting group RSC Partners, Inc to manage the Yes on C campaign. Scott Schmidt, President of RSC Partners, Inc., previously volunteered his services to the initiative's signature drive effort.