Waste not, want not! These individuals know a good vintage piece when they see one — and we're so glad they're showing them off.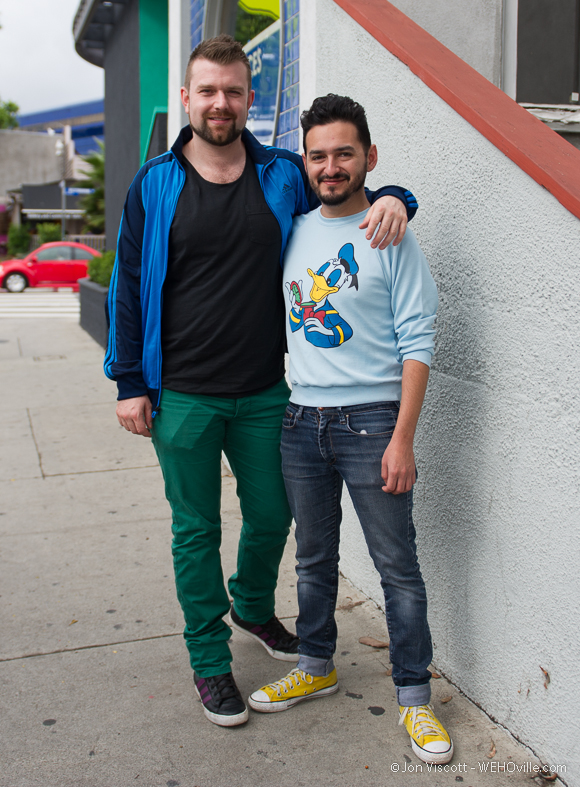 James and Bobby
James (left) is from Melbourne, Australia, and Bobby is from San Francisco. When we passed them on Melrose, they were happily headed toward Disneyland. This might explain why Bobby was wearing his vintage Donald Duck T-shirt, a $2 find at a thrift store in San Francisco.
[hr_dotted]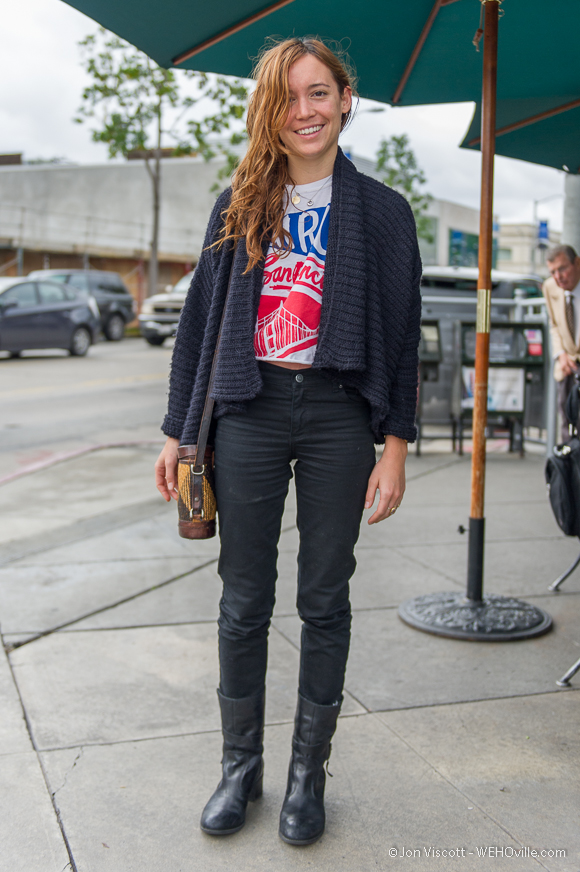 Jamie
We met the lovely Jamie, an Oakland native, while she was catching up with a friend in West Hollywood. Dressed in almost head-to-toe black, she sported a concert T-shirt, a vintage purse from "some store in Brooklyn" and storied, hand-me-down accessories. (In case you're wondering, her shoes are from Guess, her jeans are Cheap Monday and her sweater is by 7 for All Mankind.)
[hr_dotted]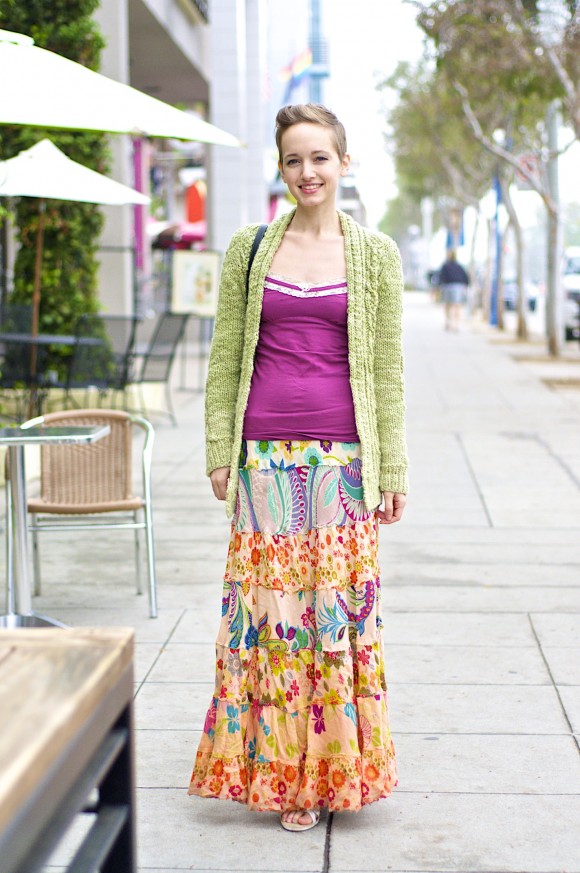 Laura
West Hollywood resident Laura was in super-casual mode when we spotted her, totally unaware that she was turning heads with her vintage patchwork skirt and thrift-store tank top. She also made this cable-knit cardigan herself … impressive!