What's the most popular item of clothing on a Saturday morning in West Hollywood? A hoodie. Check out the many shades we spotted outside the Starbucks on Santa Monica Boulevard at Westmount Drive.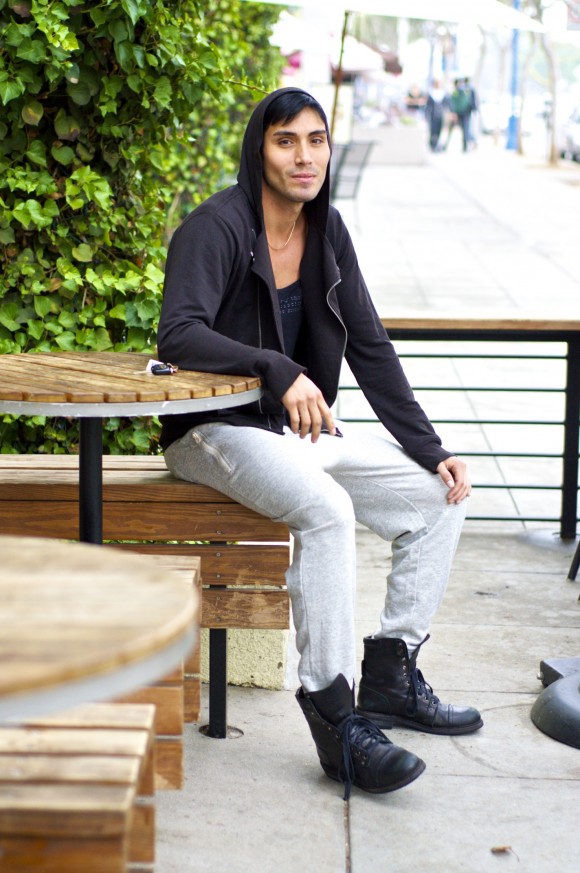 Alan, Personal Trainer
Alan, from L.A. and Orange County, was chilling at Starbucks in this Diesel hoodie when we noticed his amazing bone structure, quiet mystique and effortless style.
[hr_dotted]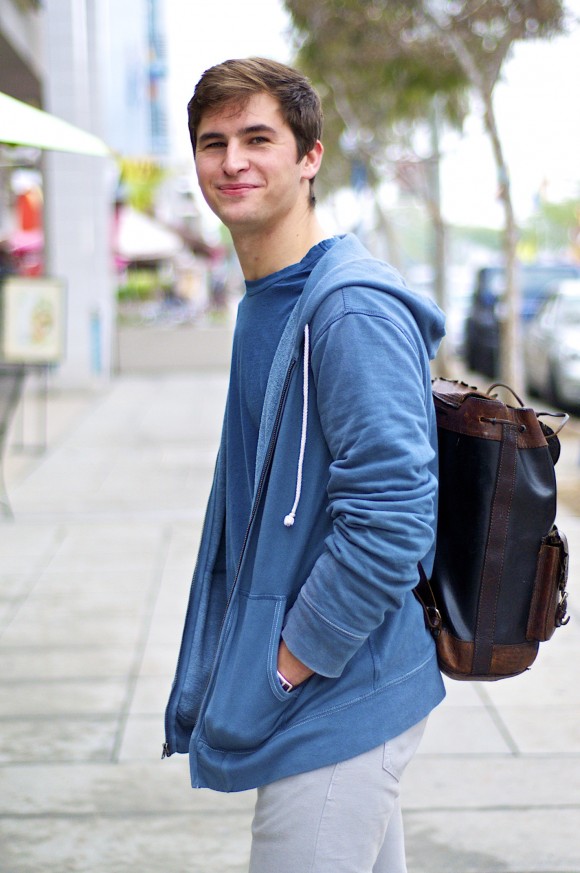 Bob, Writer
Bob, who just moved here from New York City, was smoking a cigarette when we spied him in his ex-boyfriend's "probably GAP" hoodie. Bonus: Check out the stylish leather backpack he picked up in Bolivia for just $20!
[hr_dotted]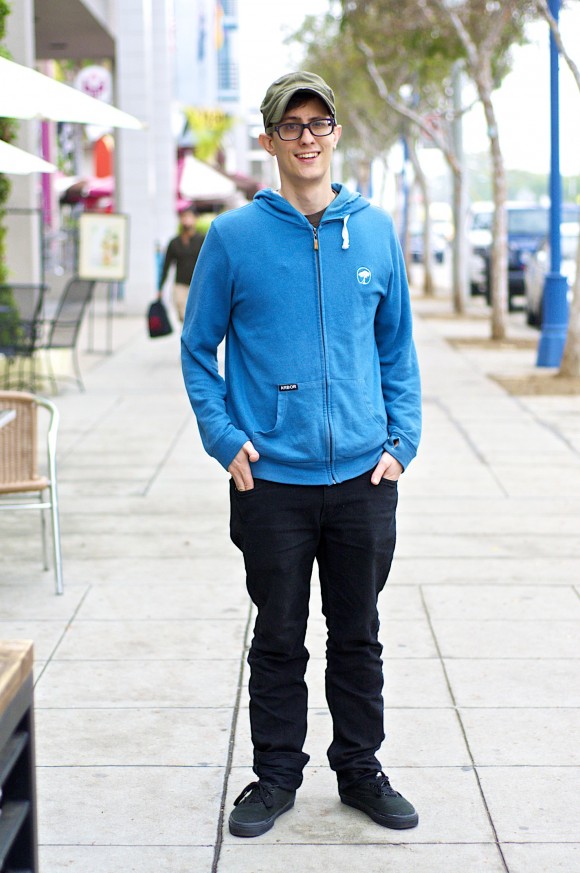 Victor, Animator
Victor, who lives in West Hollywood, was hauling a big box of books with his wife when we suggested he take a break and pose for us in this bright blue number.
[hr_dotted]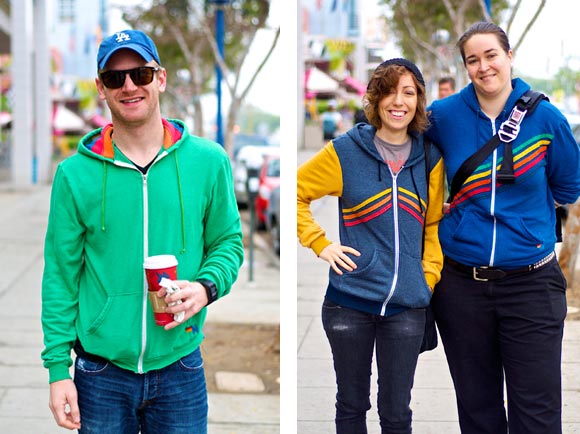 Tom, Bronwyn and Jess
Tom (left) works at Google, Bronwyn (center) works at Earthbar and Jess works at Pleasure Chest. What do they all have in common? Colorful Aviator Nation hoodies!
[hr_dotted]