As the men and women of West Hollywood seem fully aware, army green jackets (and shirts worn as jackets) are a recurring trend that goes with almost anything. Here are a couple of our favorite street styles.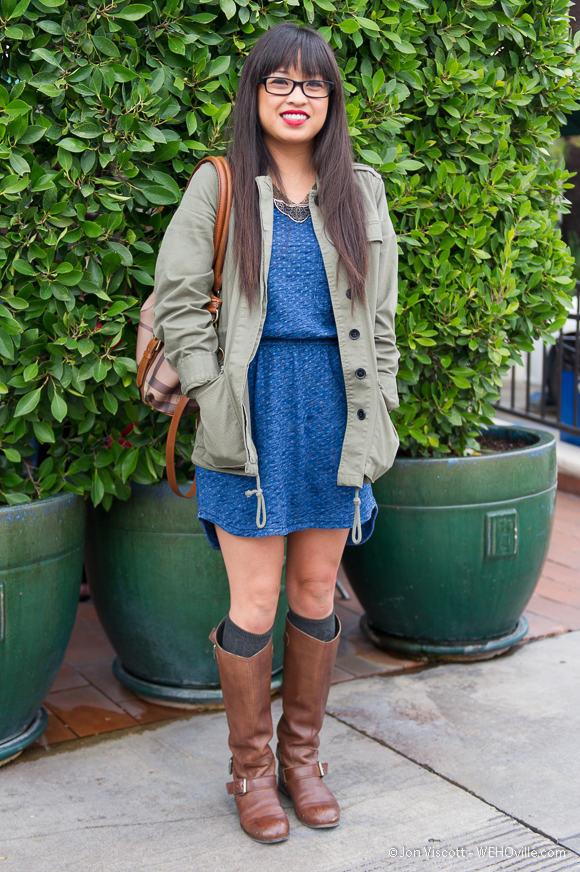 Annabelle, Showroom Manager
What hit us first about Annabelle? Her brilliant red MAC Ruby Woo lips. We caught her strolling out of Urth Caffé in a Burberry handbag and glasses, an army green jacket from Nordstrom, knit socks tucked into boots from Target, a Madewell dress and a vintage necklace she picked up at the Rose Bowl Flea Market. A showroom manager and assistant at Nathan Turner, she describes her style as laid-back, relaxed and inspired by her desire to be ladylike despite growing up a bit of a tomboy with her two brothers.
[hr_dotted]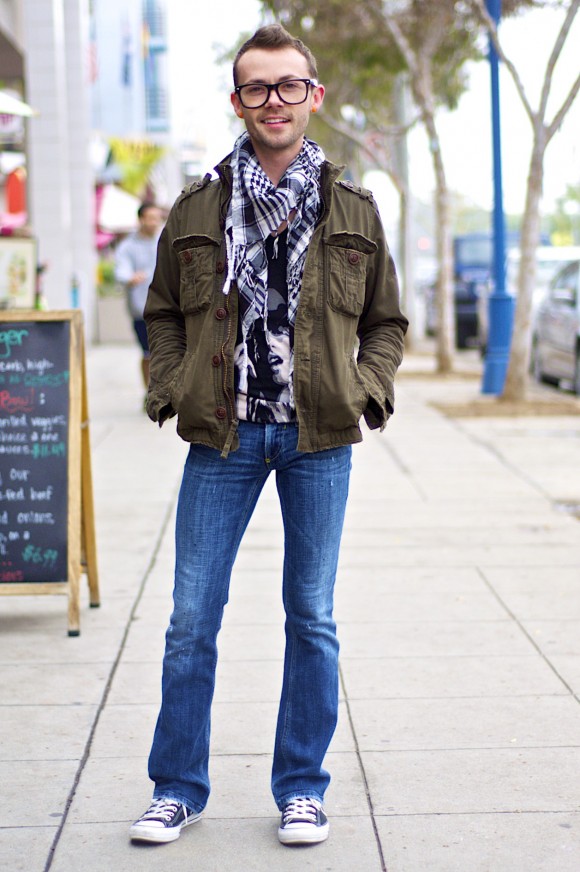 Douglas, Project Manager
Douglas, a project manager who recently moved from Austin, Texas, to West Hollywood, paired his Army green Abercrombie & Fitch utility jacket with a cowboy-print V-neck T-shirt and Diesel jeans. The finishing touches? A shemagh-style scarf, black Converse sneakers, orange Lego-inspired stud earrings and faux nerd glasses.
[hr_dotted]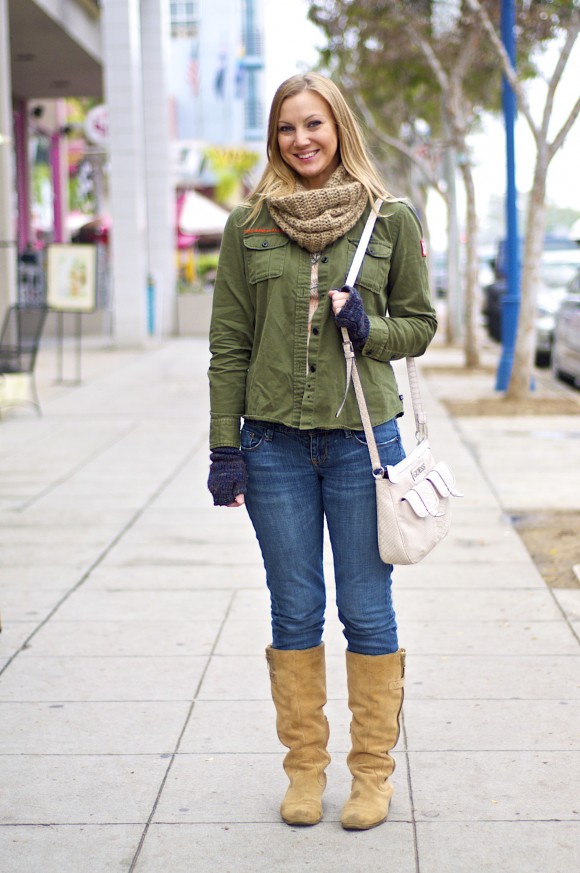 Alyssa, Legal Consultant
Alyssa, a legal consultant from Chicago who lives in West Hollywood, was meeting a friend at Kitchen 24 when we spotted her wearing this Army green utility shirt with a knit H&M scarf, fingerless gloves, a GUESS handbag and thrift-store threads. Her best accessory? A pretty smile.