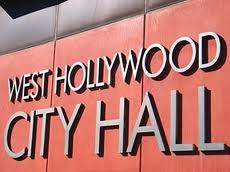 Stephanie DeWolfe was named West Hollywood's community development director on Monday.
DeWolfe replaces John Keho, the city's planning manager, who filled the position in an interim role  after Anne McIntosh's resignation in June.
In her new role, DeWolfe is responsible for what a city press release describes as "managing the city's urban environment and creating a livable community that balances the needs of residents, businesses, property owners and visitors."
The community development department oversees the city's current and historic preservation planning, long range and mobility planning and building and safety divisions.
DeWolfe was  deputy director of Pasadena's planning and community development department, where she oversaw zoning, design and historic preservation and community planning. She has worked  Pasadena since 1990 in roles including acting assistant city manager, where she worked with the city manager on policy issues and management of the city council. She also managed the city's cultural affairs division and public affairs office.