As these Starbucks patrons show, you can never wear too much black. Black on black, black on gray, black and white … the possibilities are endless.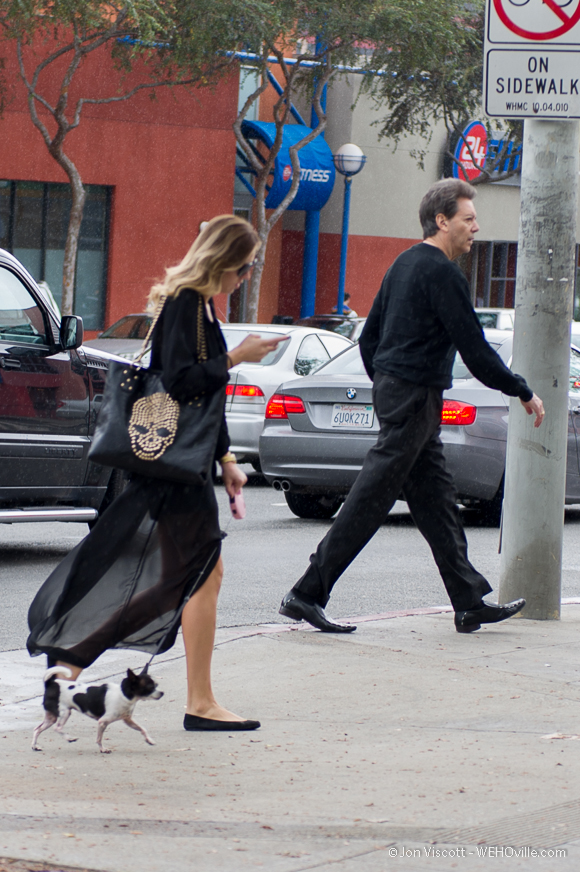 Amanda, Model
The flutter of Amanda's diaphanous dress caught our attention as she gracefully made her way toward Starbucks with her tiny pup. Originally from Orange County, Amanda is a model who lives in West Hollywood. She couldn't remember where she got her dress, but she paired it with a black Zara jacket, black Aldo flats and black House of Harlow sunglasses for that modern Hollywood starlet allure. To help break up the monochrome, she wore an Alexander McQueen-esque tote bag from Love Culture, a skinny leopard-print belt from Forever 21, and a gold Michael Kors watch.
Daniel
We ran into Daniel twice, once at Urth Caffé and once outside BodyFactory. Both times, we made eye contact. (Kismet!) Turns out he is a hair stylist who has lived in West Hollywood for 10 years and worked at both John Frieda and Warren-Tricomi salons. He now coaches stylists at M Squared Studio in the Salon Republic on Sunset.
Born and raised in L.A., Martinez sported an all-black Dodgers cap and a black J.Lindeberg Lightyear Sweater over his Lululemon gear. Perhaps the best part of his outfit was his Nasty Pig socks, shielded from the public eye by a protective layer of New Balance sneakers.
[hr_dotted]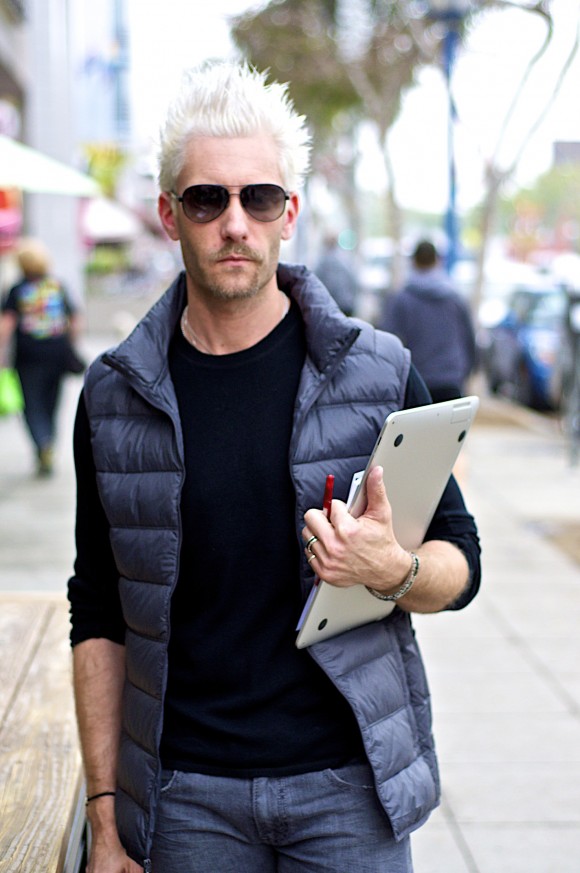 Jason
Something about Jason's freshly bleached hair made his black Helmut Lang shirt stand out. (Well, that and his good looks.) A creative consultant and instructional designer from Boston, he was in town for a friend's birthday masquerade ball. Adding to his style were a JCPenney vest, Levi's jeans, Chanel sunglasses, a Bulova watch, an Hermès bracelet and Bulgari Save the Children rings.