We're sure it was just coincidence but these brightly colored jeans reminded us of both the holidays and the MOCA Pacific Design Center.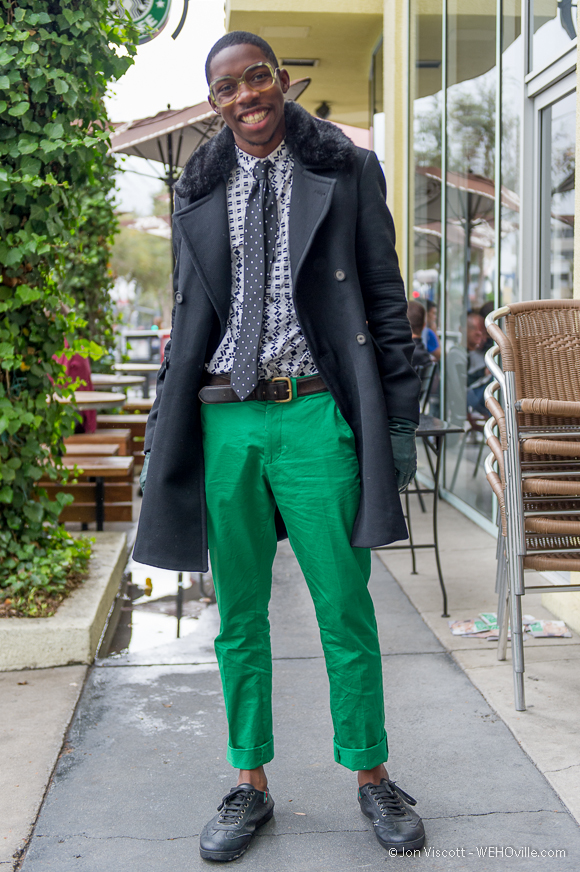 Angelou, Dancer
We literally chased Angelou down Santa Monica Boulevard when we saw his bright green H&M jeans, smart Gucci shoes and chic black Zara coat. A dancer from Oakland, he had a great eye for detail. Check out his transparent Cazal frames and the pattern play of his black and white Marni shirt and polka-dot J.Crew tie.
Also, you can't see all his accessories in this photo, but he was wearing a thin pinky ring over his gray H&M leather gloves, a chunky Chilli Beans watch, a vintage belt and a vintage beaded wooden bracelet.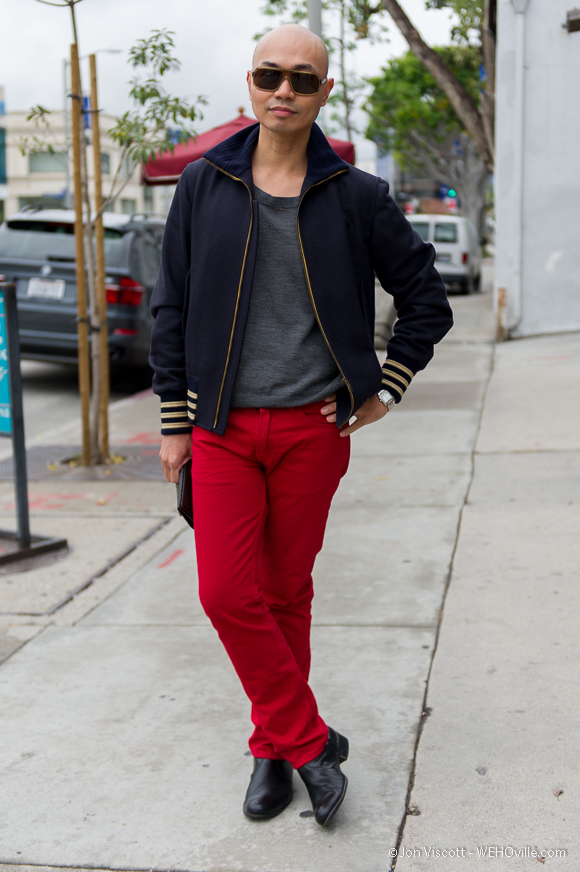 Jerold
It's guys like Jerold who remind you how friendly the people of West Hollywood can be. As he strolled by us to get juice at a nearby café, we couldn't help but notice his bright red GAP jeans, paired expertly with a thin gray Alexander McQueen sweater, a navy 3.1 Phillip Lim sweater, Jean-Michel Cazabat boots, a Cartier watch and Oliver Peoples sunglasses. After we snapped his photo, he offered to buy us a drink. So sweet!