[dropcap]S[/dropcap]anta Monica Boulevard is and has always been the most vital artery of West Hollywood nightlife. Though many refer to this part of WeHo as "Boystown" (and it can appear that way on Friday and Saturday nights) it has evolved over the years to include after-dark denizens of all ilks: gay, lesbian, bi, transgendered, and more than ever, straight party people of both sexes. Great music, vibrant atmosphere and colorful entertainment are not mutually — or sexually — exclusive, and WeHo has in many ways been on the forefront of influencing mainstream nightlife's fashionable flamboyance throughout Los Angeles.
While the gay scene has gotten artier and seemingly grittier via Eastside locales such as Akbar, The Eagle and MJs, many of the promoters who do events in that part of town throw shindigs on Santa Monica Boulevard as well, proving the two regions aren't so different after all. Popular party boys such as Mario Diaz and Chris Bowen do dance clubs on both parts of town (and both would be on the list below if we did a Top 10, along with Paul Nicholls and Jason Lavitt, to name a few).
From chic and shameless mixers (that are literally mixed) to dance-driven extravaganzas that attract locals and tourists alike, the nightlife on Santa Monica Boulevard and its surrounding streets (most notably Robertson Boulevard) is getting harder and harder to stereotype.
To best represent that diversity, we spotlight seven promoters below who differ in their approach to party throwing, and attract their own type of partygoer.
While Luke Nero and Andres Rigal promote what is arguably WeHo's hottest current party, a mixer for the fashionable crowd called "Rasputin,"  Billy Francesca promotes one of the wildest gay parties, a circus-like weekly that attracts queens, twinks, bears and more called "Lip Ticker."
While Robin Gans caters to the "lipstick lesbian" club scene, Tom Whitman and Jeffrey Sanker are both kings of the gay circuit party.
And fresh off his win on RuPaul's Drag Race, Chad Michaels provides one of the most popular events for the drag queen crowd with DreamGirls.
Here, the who, what and why of some of WeHo's wildest, most wonderful parties on WeHo's eclectic Santa Monica Boulevard, and the promoters behind them.
[hr]
1. Luke Nero and Andres Rigal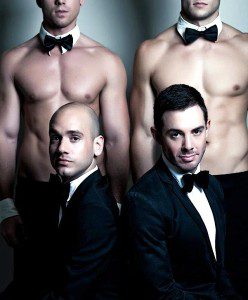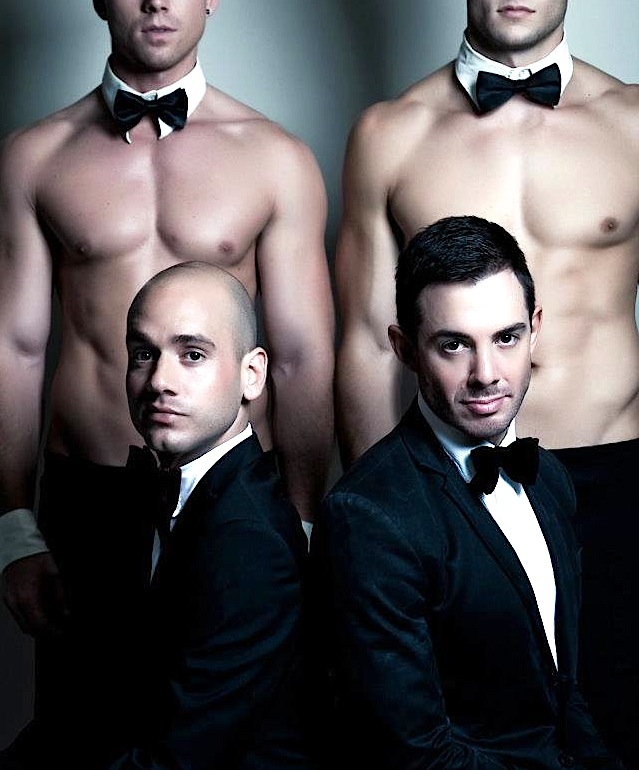 Though Rasputin has only been raging in WeHo for a year, Nero and Rigal have already made it tops among partygoers thanks to its fresh approach to nightlife. Read about Nero and Rigal
2. Jeffrey Sanker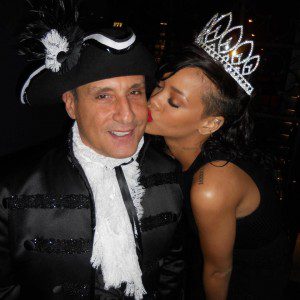 The long-time circuit party king is known for his Palm Springs bacchanal called The White Party and its connected festivities. Read about Jeffrey Sanker
3. Billy Francesca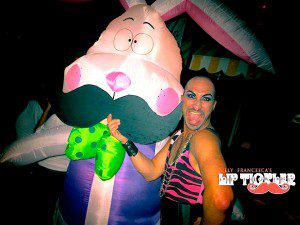 One of West Hollywood's most colorful party promoters, Francesa made a name for himself via eye-candy packed parties like Glitter Box, Redlight and the subtle (not!) theme night soiree known as Dance Bitch! Read about Billy Francesca
4. Chad Michaels
As an impersonator, Michaels has traveled around the world, but the fierce 40-something made his mark in West Hollywood producing its most popular crossdresser spectacle, DreamGirls, at Rage nightclub. Read about Chad Michaels
5. Robin Gans
More than 20 years since it began, Robin Gans' Girl Bar is still known to have the sexiest patrons in the lesbian club scene. Read about Robin Gans
6. Tom Whitman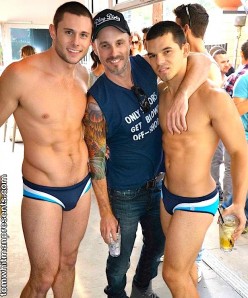 A favorite on the circuit scene, Whitman puts on Secret Service and Size Sundays in West Hollywood. Read about Tom Whitman