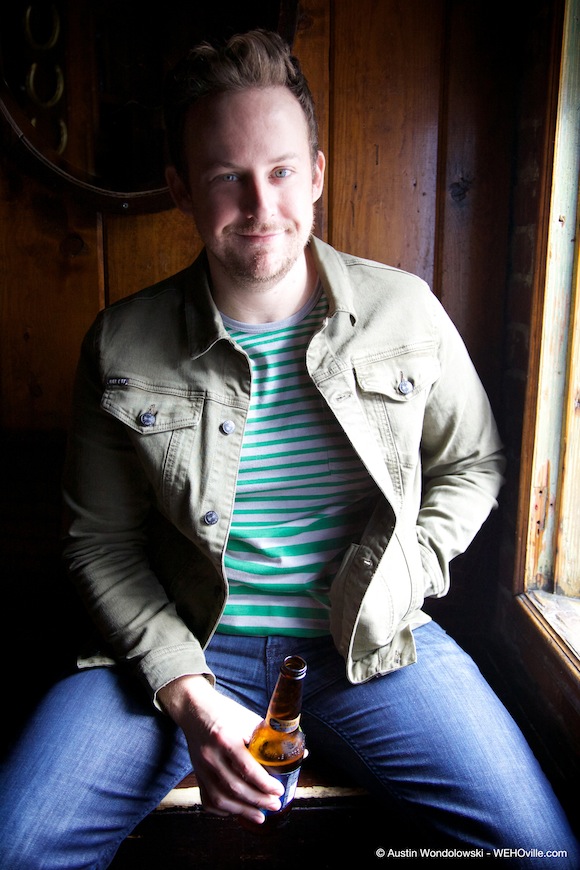 [dropcap]O[/dropcap]n ABC's "Happy Endings," Stephen Guarino doesn't do scenes, he makes them.
On the show, he's described as the "offensively stereotypical gay," flamboyant, loud, inappropriate, energetic and fun; always bursting into scenes to grab a quick laugh.
It's on "Happy Endings" where he's been introduced to a wide audience, but locally he's more well-known for being a cast member on "The Big Gay Sketch Show." It turns out, Guarino can do just about anything in the creative world, from stand-up, to improve to sketch.
But what does he do when he's not in front of the camera, or an audience?
"Lazy coffeetime" and lounging in his "hobbit-style" lush retreat, that's how he likes to begin a Saturday morning, before dropping down into West Hollywood for the gym, shopping and drinks with friends.
[hr]
In his own words, here is Guarino's perfect Saturday in West Hollywood:
I have spent several pilot seasons in and out of Los Angeles, but not until February of 2011, when I received a damn-cute talent deal with CBS and a recurring role on ABC's Happy Endings, did I commit to living in California year-round. I lived in Highland Park, Venice, Silver Lake and North Hollywood before finally ending up just north of WeHo, right at the mouth of Laurel Canyon — and I couldn't be happier.
I live on a compound of several bungalows surrounding a gorgeous 1930's Spanish-style mansion populated over the years by several huge Golden Hollywood-era stars. You have to wind your way through 101 steps, through the Jurassic brush, to find my Hobbit-style entrance. I live in what appears to be a huge pantry for the family upstairs, possibly a walk-in freezer. Three poodles, a mouthy parrot, and the mistress of the house, the incomparable star Ruta Lee (the actress who appeared in "Seven Brides for Seven Brothers" among many other things), are the only sounds I hear in this lush retreat.
It's tres Hollywood, darling.
My perfect Saturday is enjoying some real lazy coffeetime, and lounging about my outdoor patio or the pool.
I do the usual glamorous Hollywood things: I press my culottes for tennis and serenely flip thru the latest McCall's dress pattern books … or rather, I scroll through Huffington Post, Towleroad and Deadline, or occasionally read a 1970's crime novel.  I'll play one of my Faye Dunaway movie soundtracks on vinyl perhaps, but the main event is a morning movie. I am on a strict track of watching every significant movie of my favorite era, between 1960-1979.
Naturally by this point I feel fat, so it's time for a little exercise. So I mosey on up to the Laurel Canyon Dog Park and sit on a bench to watch other people exercise their dogs. Why the hell does anyone have a dog when there is so much time needed to devote to oneself!
After that, I do the norm: gym, Gay Starbucks, Body Factory, Trader Joe's. After the errands, I have several favorite places. The WeHo library is stunning and a great place for me to pretend I am writing on a sitcom.  French Market is a favorite place for lunch almost exclusively because they give you a bran muffin the size of your fist.
After wondering why anyone bothers to work during the day with this great weather, I will head out for the night: An ironic cocktail at Gold Coast, where you always feel pretty and the drinks are stiff and cheap. I'll meet two or three comedy buddies, usually we will chat the night away discussing RuPaul's Drag Race, personal career failures and Downton Abbey.
P.S.: In between all of that is an inordinate amount of porn viewing.