Some people can't leave the house without making an effort to look put together. For that, we salute them.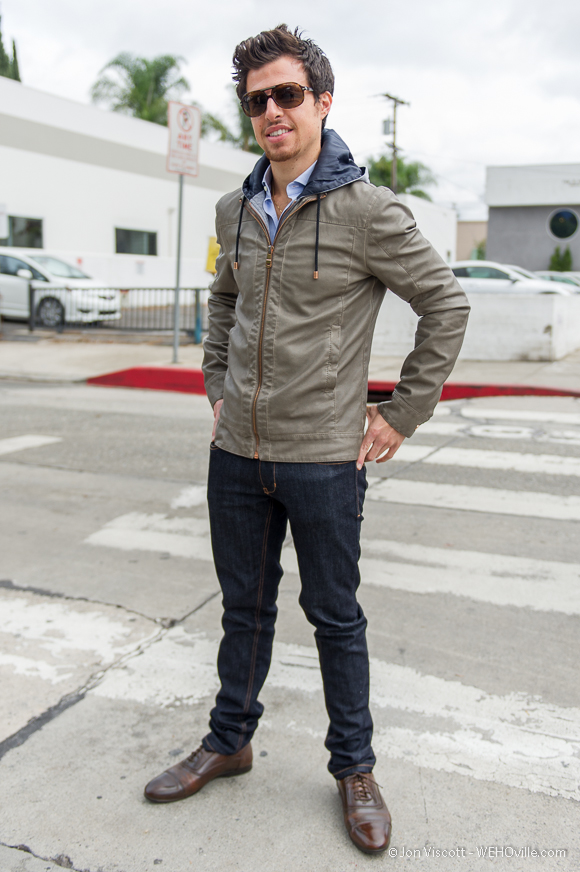 Benjamin
Take Benjamin, for example. When we saw him, he was busy pacing back and forth on Melrose, and talking on his cell phone. Fortunately, this allowed us to observe that he spoke French and probably wasn't from West Hollywood. (Bingo! He's from Paris.)
In town "on business" (aka real estate), he looked sharp in Persol sunglasses, Kenzo shoes, Zara jeans and jacket, and an "Italian brand" blue button-up shirt.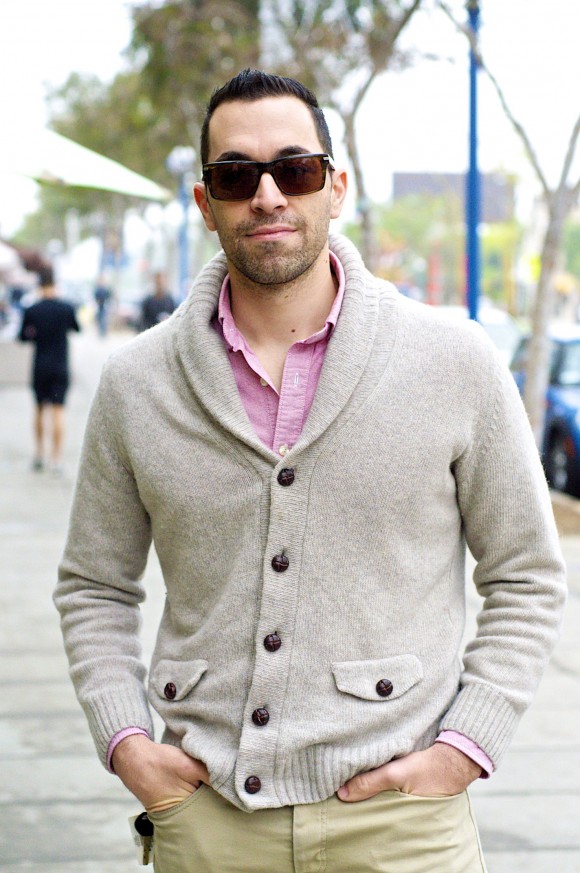 Joe, Architect
Joe was a vision in neutrals as he strolled down Santa Monica Boulevard. Turns out he was on his way from downtown L.A. to pick up a friend and take him to Beverly Hills for a 30th birthday celebration. We loved the pop of his Urban Outfitters shirt under his beige Zara shawl collar cardigan and Levi's. The Oliver Peoples sunglasses were a nice touch, too.