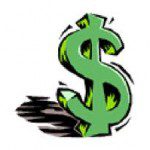 Fitch Ratings has affirmed its AA+ rating of West Hollywood Public Financing Authority bonds and its AAA rating of the city of West Hollywood's outstanding bonds
Fitch is one of the three rating organizations recognized by the U.S. Securities and Exchange Commission (the others are Moody's and Standard & Poor's). Ratings by the agencies are used to determine interest rates when the city borrows money by issuing the bonds.
The AA+ rating is on $52.4 million of lease revenue bonds, series 2009 A & B, held by the WeHo Public Financing Authority. The AAA rating applies to any general obligation bonds issued by the city.
The Fitch Rating report praises the city for a "very strong financial position, marked by prudent management practices, an extremely high financial cushion, and good expenditure flexibility." Fitch also notes the city has a relatively affluent population, citing per capita income levels of 188 percent of the Los Angeles County average, 176 of the California average and 188 percent of the national average.
Fitch notes that the city has a lot of flexibility in spending, citing the fact that it contracts with the LA County Sheriff's Department for public safety and spends "an atypically high amount on various social services that are not legally required." The report does note that cutting spending in those areas might not be politically feasible. The report notes that while the city spends a significant amount on "pay-as-you-go" capital projects, it has the flexibility to downscale, delay or cancel them.
Fitch says that West Hollywood's overall debt burden is "moderately high" at $8,135 per capita, citing overlapping debt with the Los Angeles Unified School District as a reason. It says the city's high level of wealth makes that acceptable, but notes that West Hollywood has been slow to repay its debt, retiring only 36 percent of it over 10 years.
The Fitch report also deemed that debt to finance the city's proposal to build a $16 million parking garage behind City Hall, a project hotly debated now, "as quite manageable."