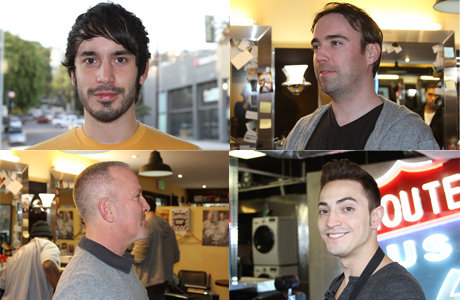 When we recently asked men in West Hollywood what they liked about their haircuts, "trendy" never popped out of their mouths. Instead, "easy" was the most popular trait, which should come as no surprise considering West Hollywood's most popular outfit seems to be the hoodie.
But men in the area do follow trends, pulling inspiration from celebrities and the local bar scene, according to "Mohawk Matt" Berman, founder and chief barber at Bolt Barbers Monkey House just outside WeHo.
At Bolt, retro-inspired haircuts and styles that show more individuality are all the rage.
"By far the most popular cut at the minute is the Hitler youth cut," Berman said.
But at Eddie's Barbershop on Santa Monica Boulevard at Westbourne, most people get conservative, basic haircuts such as nicely blended fades, said stylist Dana Bradford.
To see which trends showed up most in WeHo, we took to the streets as well as local salons and barbershops. Check out the haircuts we saw and how to get them.
[hr]
5. The line up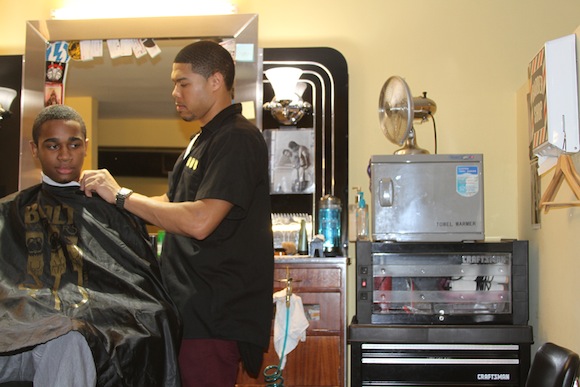 Get it at: A barbershop
"[This] trend started on black men but now is commonplace across ethnically and racially diverse groups," Berman said. Men request it pretty frequently, he said.
To get it, ask for a basic fade or skin fade with little to no sideburns and a blunt hairline done via straight razor — like these on Bolt barber Ohre Kilpatrick and his client.
Celebrity inspiration: Usher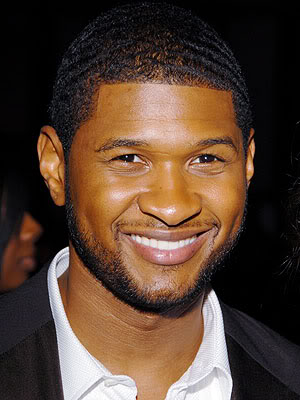 [hr_dotted]
4. The ex-Bieber

Get it at: A salon or barbershop
As Justin Bieber said to We Love Pop magazine last year, "Everyone's got my hair now." Eddie's stylist Drake James cited the pop star twice when describing popular styles with his clients, including this one on Chad, 22, a graphic designer for BrandingIron Worldwide on Santa Monica Boulevard at Huntley.
Chad, who describes his style as "eclectic casual," likes it because it's a longer cut that's easy to manage. To get it, ask for a cut that's short in the back with long, angled layers in the front.
Celebrity inspiration: Justin Bieber
 [hr_dotted]
3. The Don Draper 

Get it at: A salon or barbershop
Bolt barber Brandon Mass says this '60s-inspired cut is his most popular request, while Marco Pelusi of WeHo-based Marco Pelusi Hair Studio says it's popular at his salon with professional men and "shows the power of television and celebrity influence." But WeHo-based reality TV editor Tom McGah just likes it because it's "laid-back" and he only has to trim it once a month.
To get it, ask for a cut that's tapered on all sides with length on top (your bangs should graze your eyebrows). For Draper style, Mass recommends applying a fiber cream, then combing it "back like Pat Riley" and over to the side. Set with hairspray.
Celebrity inspiration: Jon Hamm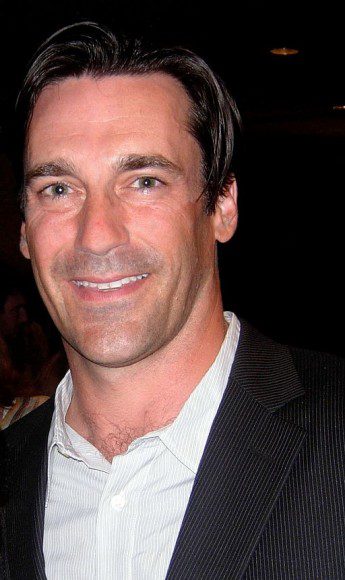 [hr_dotted]
2. The crew cut

Get it at: A salon or barbershop
One of the top haircuts we saw in WeHo, the crew cut is quickly achievable with clippers at a barbershop, but Pelusi said the look can be perfected and polished with scissors at a salon. Brad Torgan, 51, a lawyer and chair of the West Hollywood Historic Preservation Commission, likes it because "it's no fuss, clean-cut and classic."
To get it, trim hair tight and close on all sides and taper hair near the top of the head. Leave up to a few centimeters of length on top.
Celebrity inspiration: Channing Tatum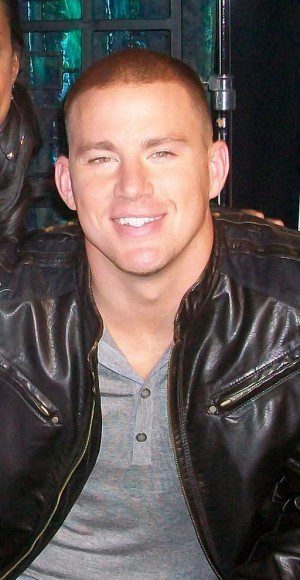 [hr_dotted]
1. The quiff

Get it at: A salon or barbershop
In general, retro cuts that are short on the sides and longer on top are most popular right now, according to local barbers and stylists. Perhaps the one style that best sums up this description is the '50s-ish quiff, a celebrity favorite. (Disclosure: The barbers and stylists we interviewed didn't know what a quiff was, so if you want this hairstyle, bring a picture.)
James, who likes his version because it's "cute," calls it a "classic no. 2" because it's achieved by cutting hair on the sides with a size-two clipper blade. (Pelusi says scissors can be used for this one, too.)
For a rockabilly look, some men grow the top into a pompadour-style (think Bruno Mars). Others grow the top and buzz the sides into a '20s-inspired "Hitler youth" or undercut style (think Michael Pitt). James just blow-dries his upward for volume and sets it with hairspray.
Celebrity inspiration: Robert Pattinson … and Bieber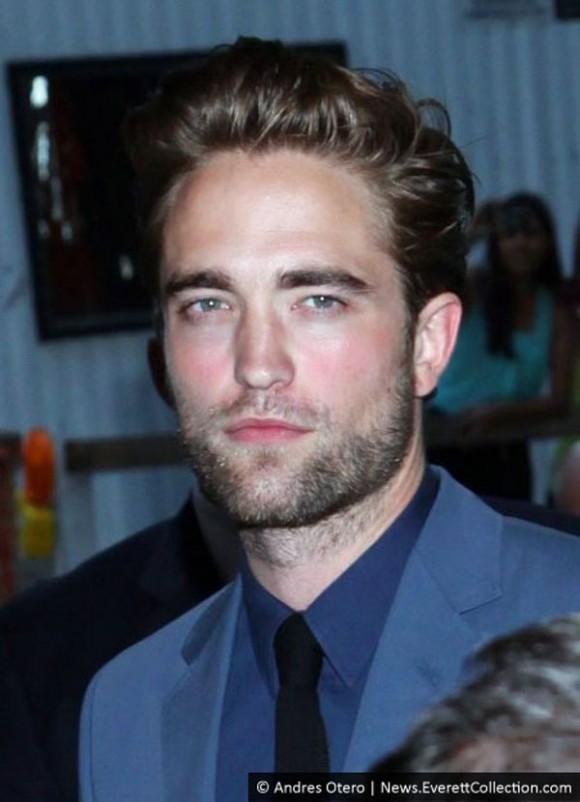 [hr]